Blog
/

What's new at Swell?
What's new at Swell?
We added new integrations, rolled out storefront theme updates and partnered with more of the world's leading agencies.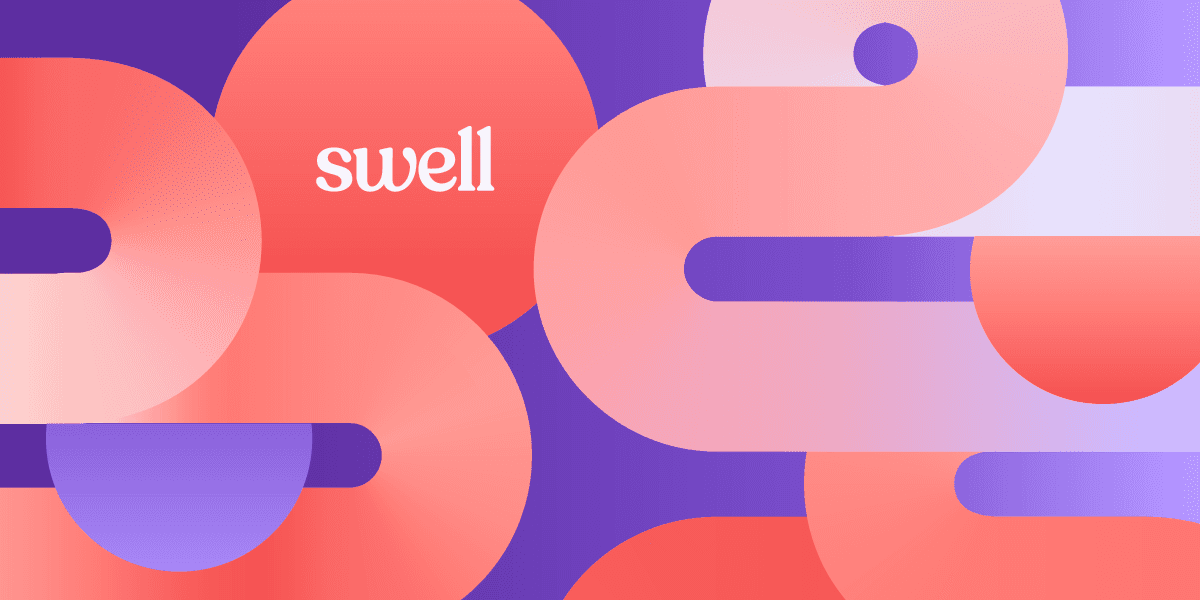 We launched Token Login
Token login lets your customers access your Swell-hosted account without needing to log in twice. This is useful for merchants who have an existing third-party user authentication service and want to use it in their Swell store.
We added new integration partners
We're growing our partner ecosystem with the latest apps, tools and popular services for you to level up your Swell store.
Our latest integration partners include: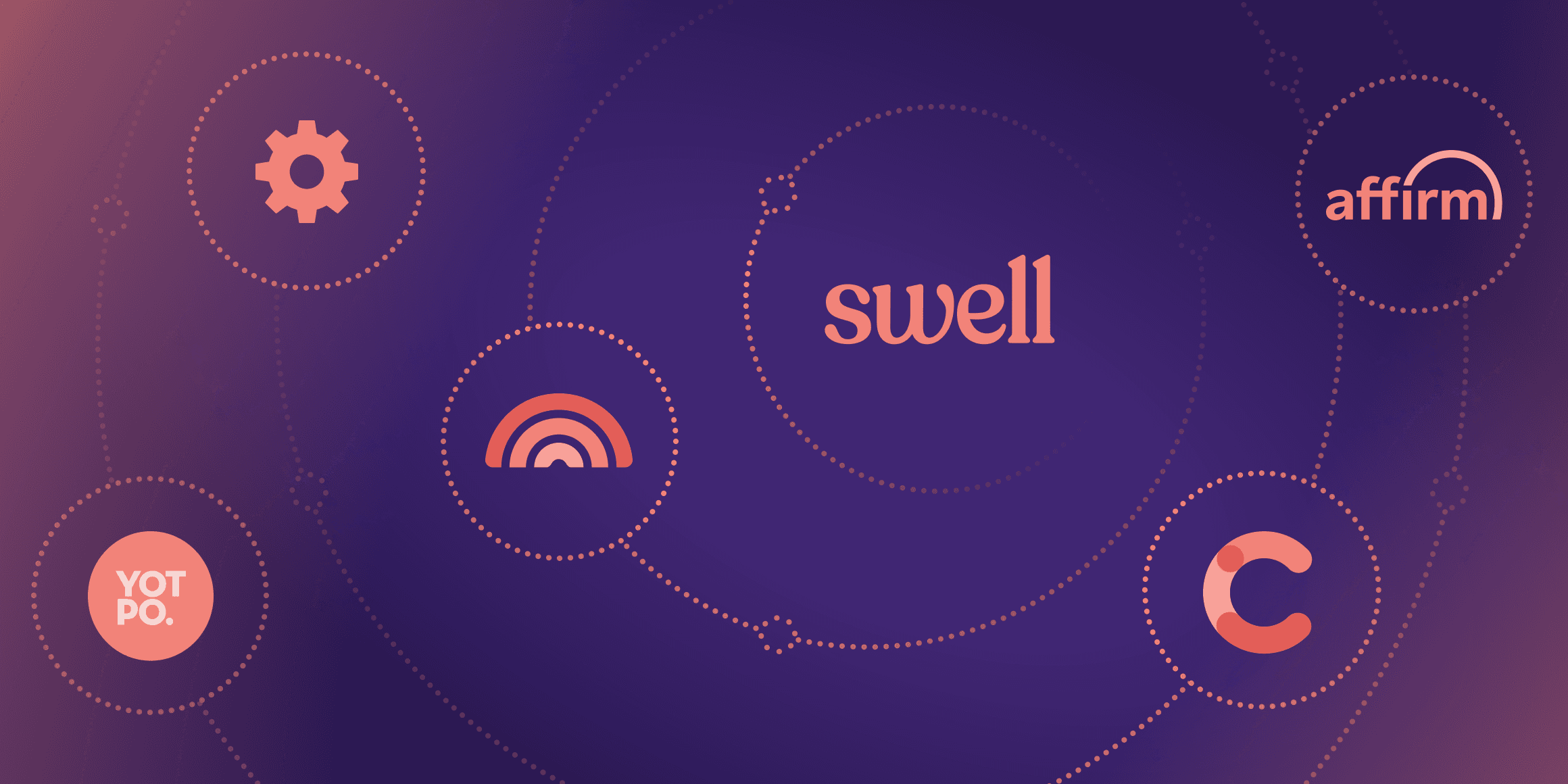 We made it easier to update themes
You can now ensure your Swell storefront theme has the most recent improvements and fixes by updating it to the latest version directly from the dashboard.
An update is available when a purple dot appears beside the theme version number. Selecting the version number displays a modal, where you can learn about the latest improvements and fixes and decide if you want to start the update.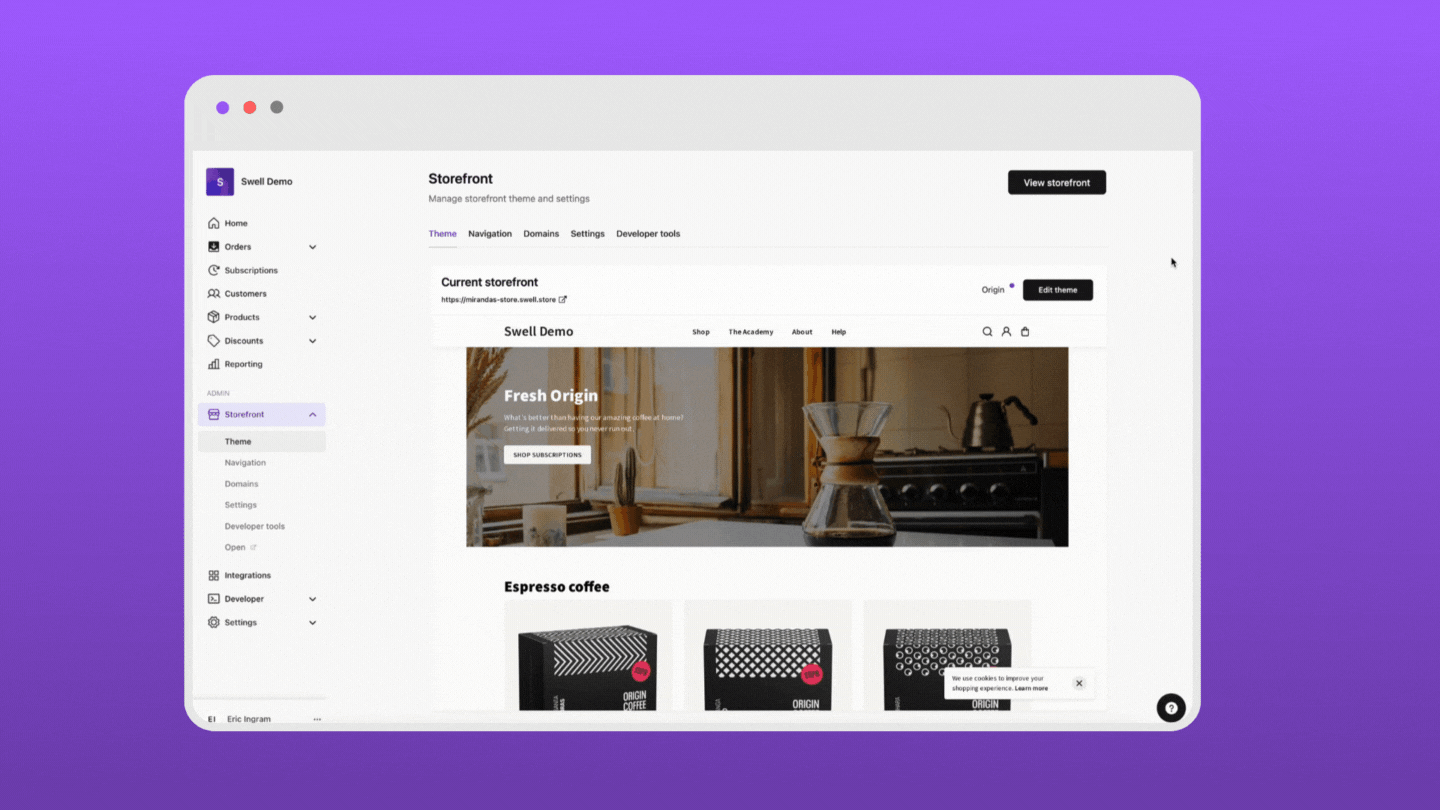 Update storefront themes directly from the Swell dashboard
We ran webinars to help you make the most of headless
How has ecommerce evolved, and what can you do to get ahead of competitors? How does site speed help you drive revenue? We teamed up with leading companies BWG and Half Helix to answer these questions and more.
Replay the webinars below or download the PDF guides.
Swell x BWG: How a flexible platform is your secret weapon to increasing revenue
How site speed impacts the CX and how a flexible platform can support at each stage.
How to create a delightful customer experience, from both the marketing and CX perspectives.
How a flexible platform can open new revenue opportunities.
Swell x Half Helix: How to harness the power of headless for your brand
How consumer expectations have changed and how you can keep up
The pitfalls of traditional monolithic commerce platforms
The benefits of going headless and why customization is key to staying ahead of the curve
We partnered with top ecommerce agencies 
Red Antler, Underwaterpistol, CodeClouds and more of the world's leading agencies have joined as Swell partners to drive best-in-class ecommerce experiences for your brand.
Curious which agency is right for you? With Swell's professional services consultation, we're able to dive into the specifics of your project and pair you with the right agency to support.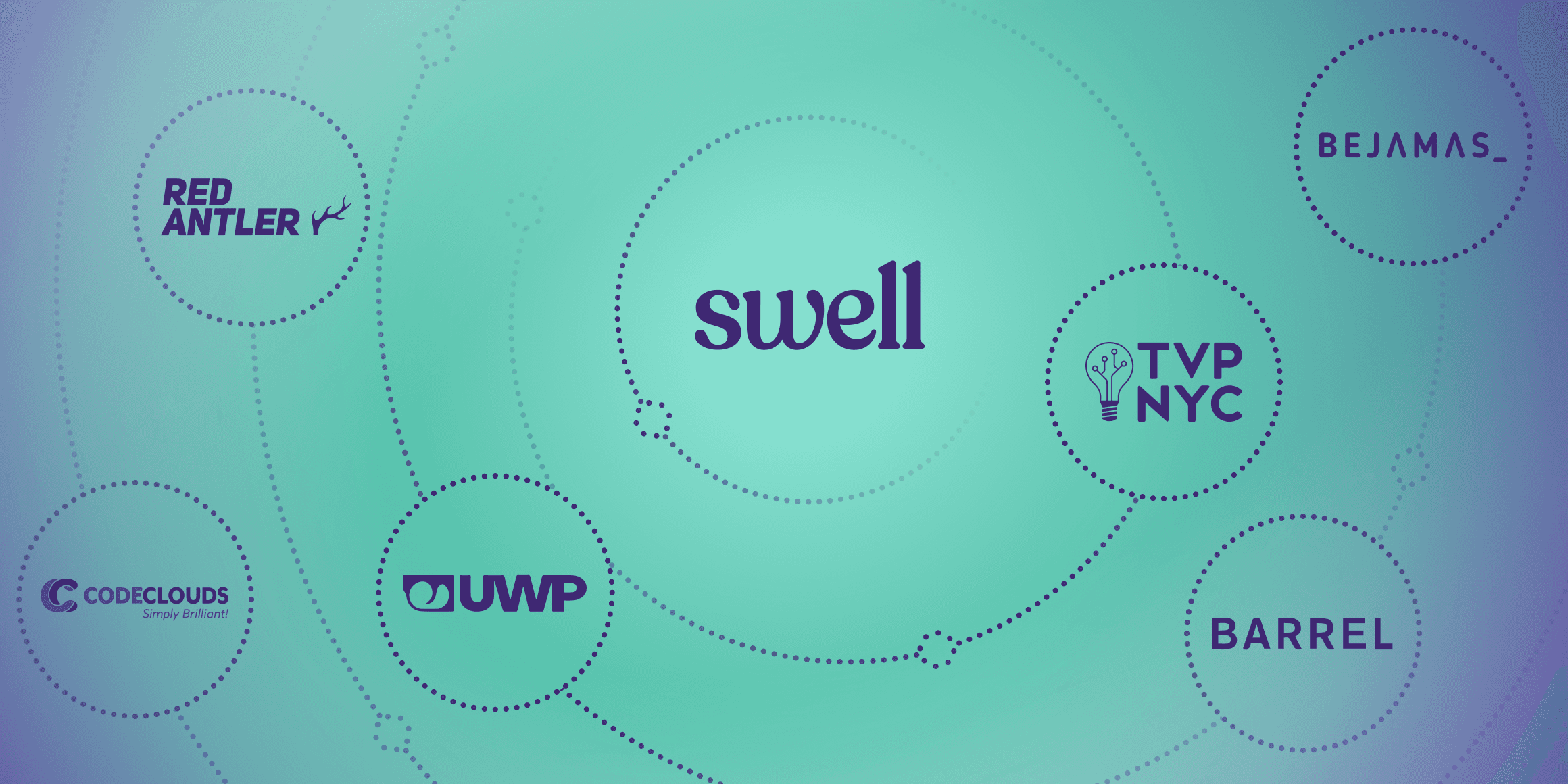 We explored what comes next after Composable
Composable commerce is setting a new standard for the ecommerce industry – but for small-to-medium businesses, it can remain just out of reach due to steep costs and complexity.
Swell co-founder and CEO Eric Ingram and early headless pioneer Adam Sturrock explore a new concept that can lower the barriers to headless. It's called HALO.
Join our mailing list
Get the latest from Swell,
right to your inbox