Blog
/

New integrations to level up your Swell store
New integrations to level up your Swell store
From powerful shipping solutions to visual page builders, here's some of the envelope-pushing tech you can take advantage of right now for your Swell store.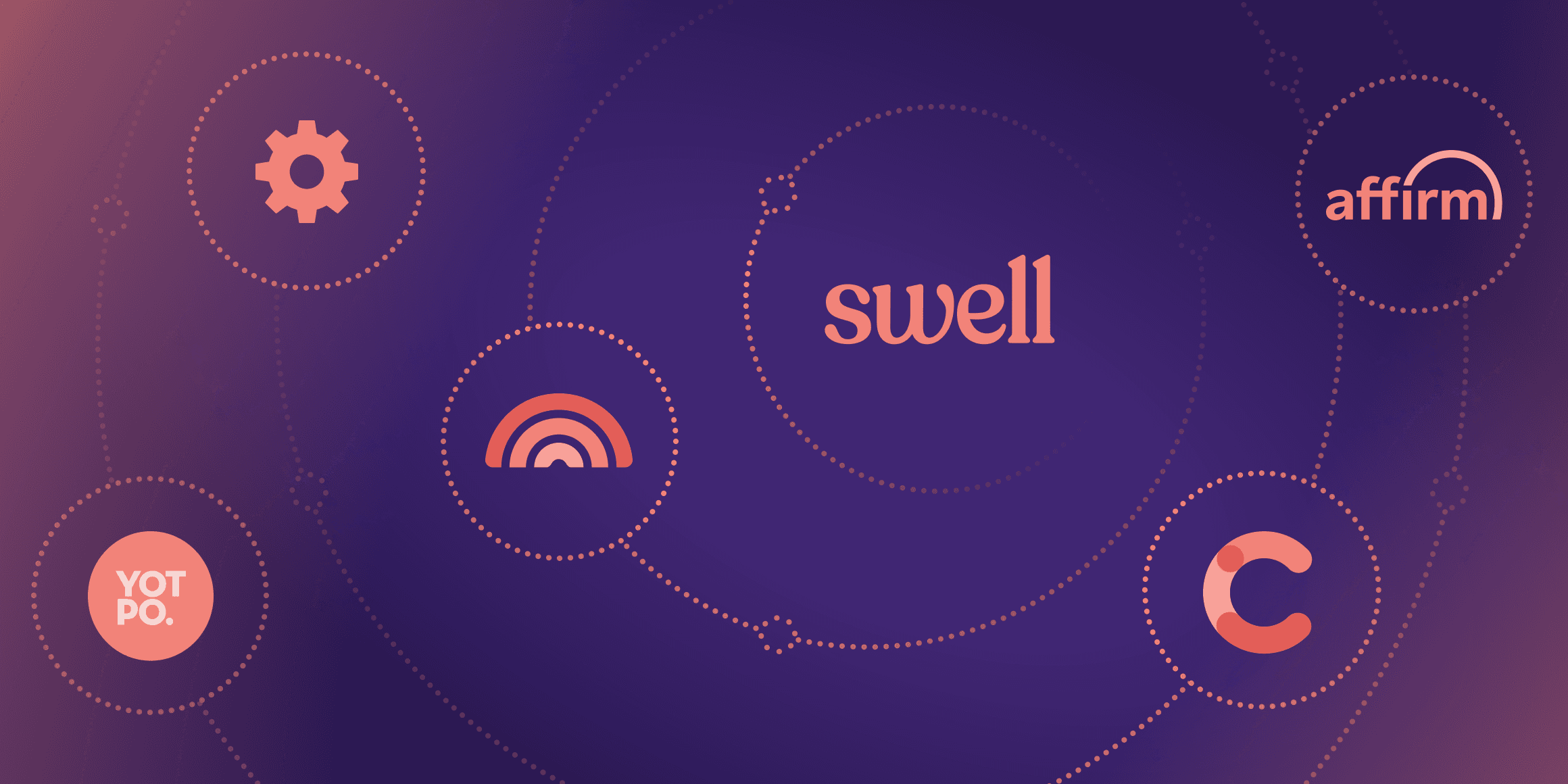 Available now
Affirm
Let your customers pay at their own pace. Affirm allows you to set up simple financing at checkout and offer customers the option to pay in installments, using your existing payment authorization settings. Currently limited to use with custom checkouts.
Plasmic
Plasmic provides tooling to let non-developers visually build ecommerce stores. Now, you can drag and drop products, collections, and more from their Swell storefront directly into Plasmic Studio — no coding required!
ShipStation
ShipStation is a multi-carrier, multi-channel shipping platform designed to manage all your small parcel shipping needs in one place. Manage and track order fulfilment and streamline the shipping process with features such as batch shipping, discounted shipping rates, inventory, customer management, and custom branding.
Coming up on our roadmap
Alloy Automation
A game-changer for direct-to-consumer brands who want to scale their marketing without the manual effort. Connect all your data to automate marketing and operations workflows, using logic to execute actions in the ways that you define. This means all those tedious tasks on your to-do list are managed by Alloy, and your team can focus on brand-building.
Builder.io
Empower your entire team to visually build high-speed digital experiences, sites and apps. This integration plugs Swell data to Builder.io content to allow you to seamlessly create custom models, components, or symbols using Swell fields. Approved by developers to create landing pages, customize experiences and build headless storefronts.
GraphCMS
With GraphCMS, you'll have unparalleled flexibility as composable architectures harmonize all systems – frontend, backend and services – without all of the work and maintenance of a custom or monolithic solution. With this integration, you can use GraphQL Content APIs to build resilient digital products.
Ortto
Access all your customer data, audiences, marketing and analytics together on one platform – all you have to do is switch it on! Ortto combines what were once multiple, disconnected tools into one accessible platforms that lets you create personalized, customer-centric journeys driven by powerful data insights.
Sift
Prevent fraudulent transactions by connecting Sift to your store. This integration allows you to automatically review and manage transactions before they are processed by your payment gateway, based on parameters that you specify.
Shogun
A visual page builder that lets you build your store your way, without code. Customize your store, focus on customers and drive growth with Shogun's drag-and-drop functionality and ready-made templates.
Square
Square's API integrations automatically import sales, refunds and transfers into your ecommerce accounting software.
Join our mailing list
Get the latest from Swell,
right to your inbox