Customers
/

Smashing Magazine
Global tax and shipping for complex product bundles
Smashing Magazine chose Swell so they could smoothly adhere to global tax regulations, manage memberships, and fulfill separate bundles.
Industry
Publishing & Media
Localization
Pricing in EUR, USD
Links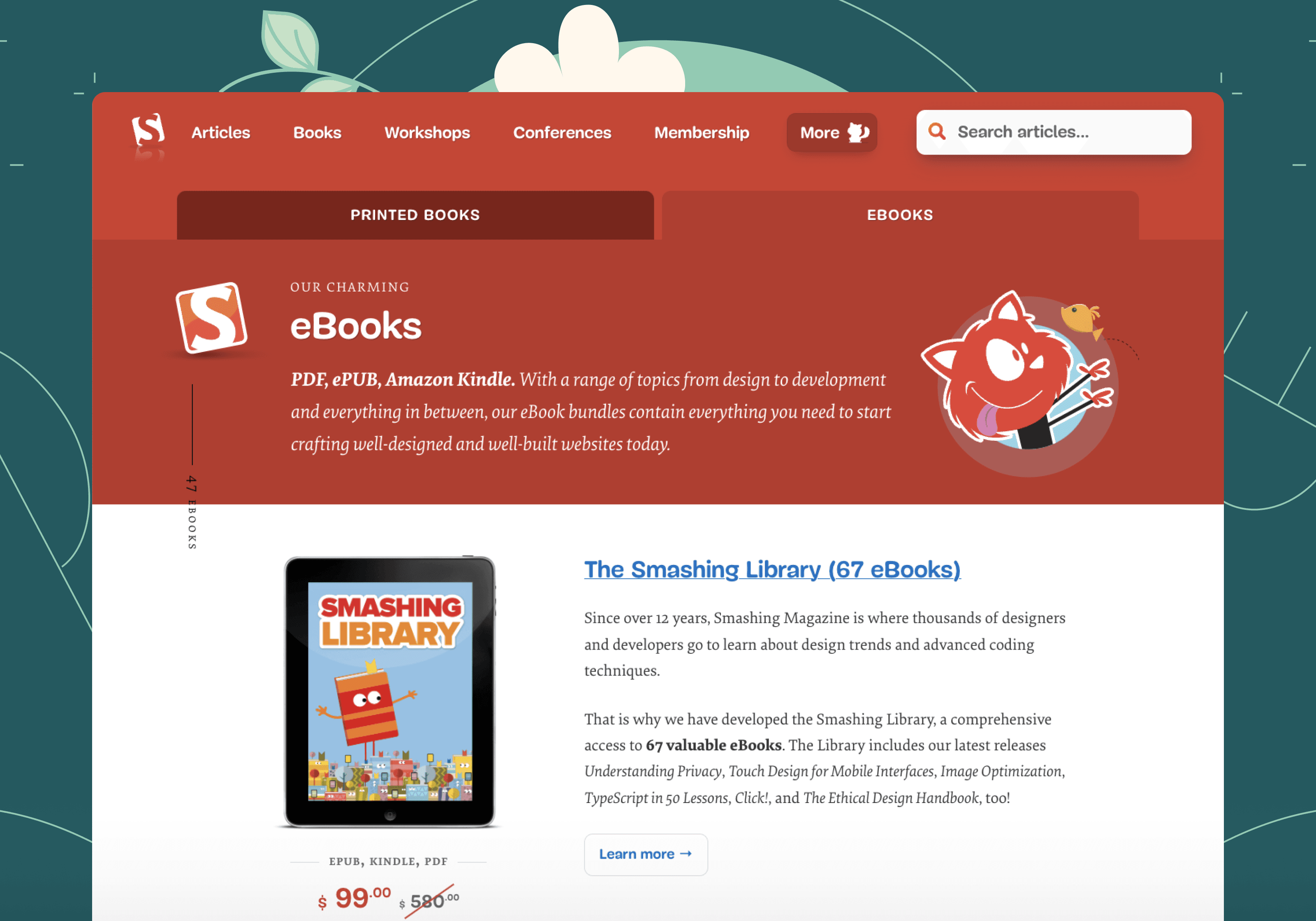 About
Smashing Magazine is a renowned online publication that focuses on web design and development. Founded in 2006, it is widely regarded as a source of high-quality articles, tutorials, and resources for professionals and enthusiasts in the industry. Smashing Magazine prioritizes quality and ethical standards, offering a range of resources, including e-books, webinars, and a shop selling related products. They also host the popular SmashingConf conference that gathers experts in the field to share their knowledge.
Challenges
Smashing Magazine tested different platforms for selling digital products such as ebooks and printed books. They started with Wordpress, but encountered problems with adding a store. They then moved to Shopify but faced difficulties with tax calculations and invoicing for orders containing physical and digital products. They also struggled with providing coupon codes for subscribed members.
Despite maintaining their Shopify store, they eventually moved to Netlify and GoCommerce for a custom solution. However, this resulted in manual invoicing, daily customer support enquiries, and sometimes missed credit card payments. They were now running two stores and had to update products, customers, and orders manually.
While looking for other JamStack solutions, they discovered Swell.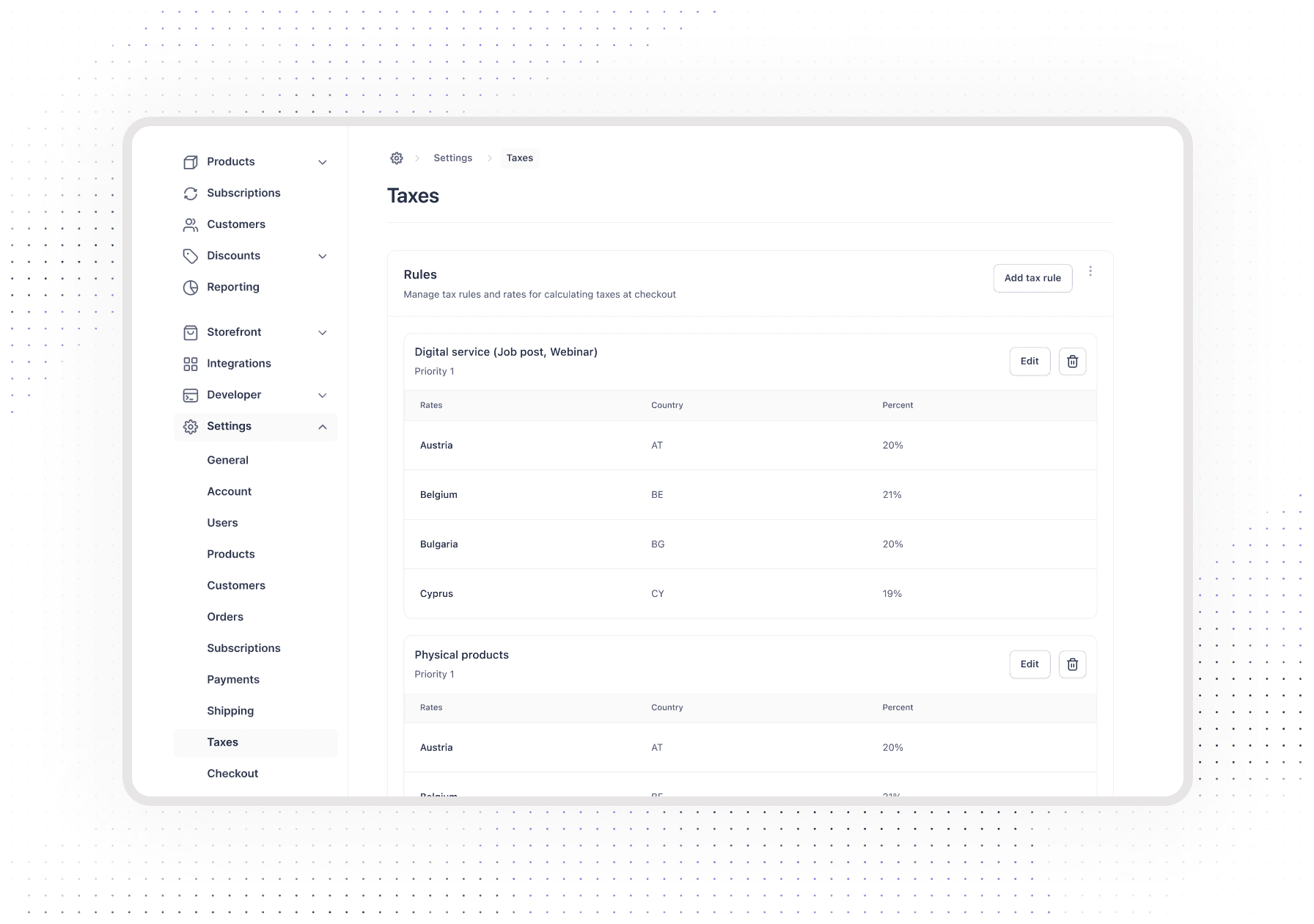 Solution
Swell revolutionized Smashing Magazine's business operations by implementing a new system for tax rules, invoicing, order management, and customer segments. They can now create a mix of physical and digital products, manage order status and fulfillment, and provide membership options with automatic discounts.
Plus, managing customer requests has become easier thanks to the stability and predictability of their ecommerce solution.
Worldwide tax rules groups for regions and product types
Create groups based on location and product type through Swell's dashboard to ensure accurate tax calculation at checkout and simplify compliance with tax laws.
Membership groups
Segment customers based on certain criteria, such as loyalty or purchase history, and provide exclusive discounts or automatic promotions at checkout to members. Users can also notify users of abandoned carts.
Order fulfillments and refunds
Manage and track orders, refund options, and fulfillment activity through the admin dashboard. Users can issue refunds or store credit with the click of a button. Partial fulfillments are available for all orders, products, and bundles.
Automated invoicing with custom properties
Create, send, and manage invoices from an online store with Swell's built-in invoicing system. Users can even leverage custom fields to cater to specific business needs.
Bundles with physical and digital products
Combine physical and digital products in one bundle. The fulfillment process for each item can be handled separately, all managed through the admin dashboard.
Discount management
Create and manage discounts for products, customer groups, or the entire store. Set criteria for applying discounts, such as percentage-based, amount-based, and buy-one-get-one offers.
Reporting and analytics
Get real-time insights into your business with built-in reporting and analytics. Users can identify the most popular products, break down sales by customer groups or locations, and make informed decisions to improve sales.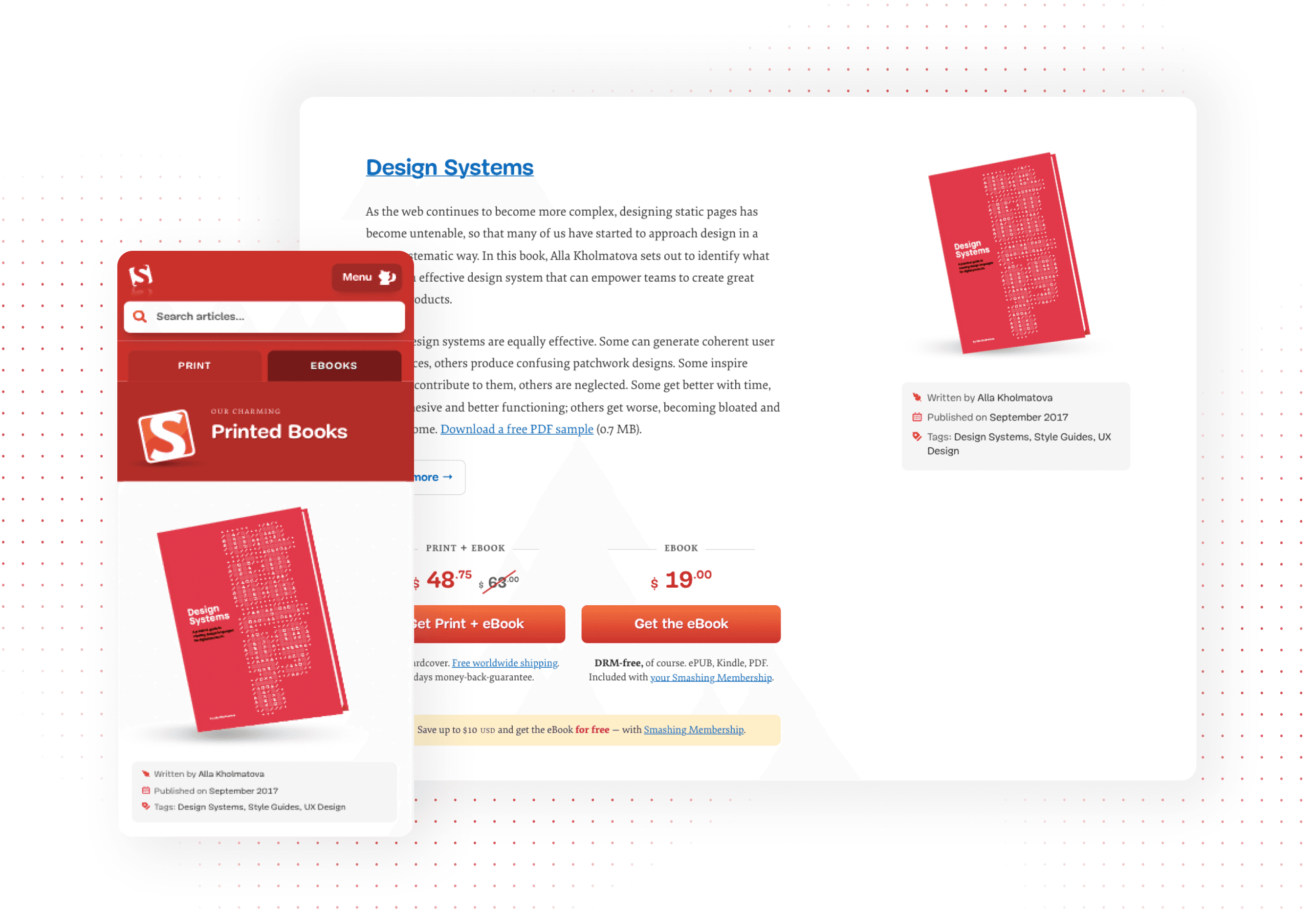 We now have a proper ecommerce solution that does everything we want and need. That's something we've only dreamt about, for a very long time.
Vitaly Friedman
Co-founder and editor-in-chief, Smashing Magazine