We raised $20M to build the future of ecommerce
From building an app store to growing our team, here's how our Series A will help us bring the flexibility of headless commerce to everyone.
Eric Ingram | March 04, 2022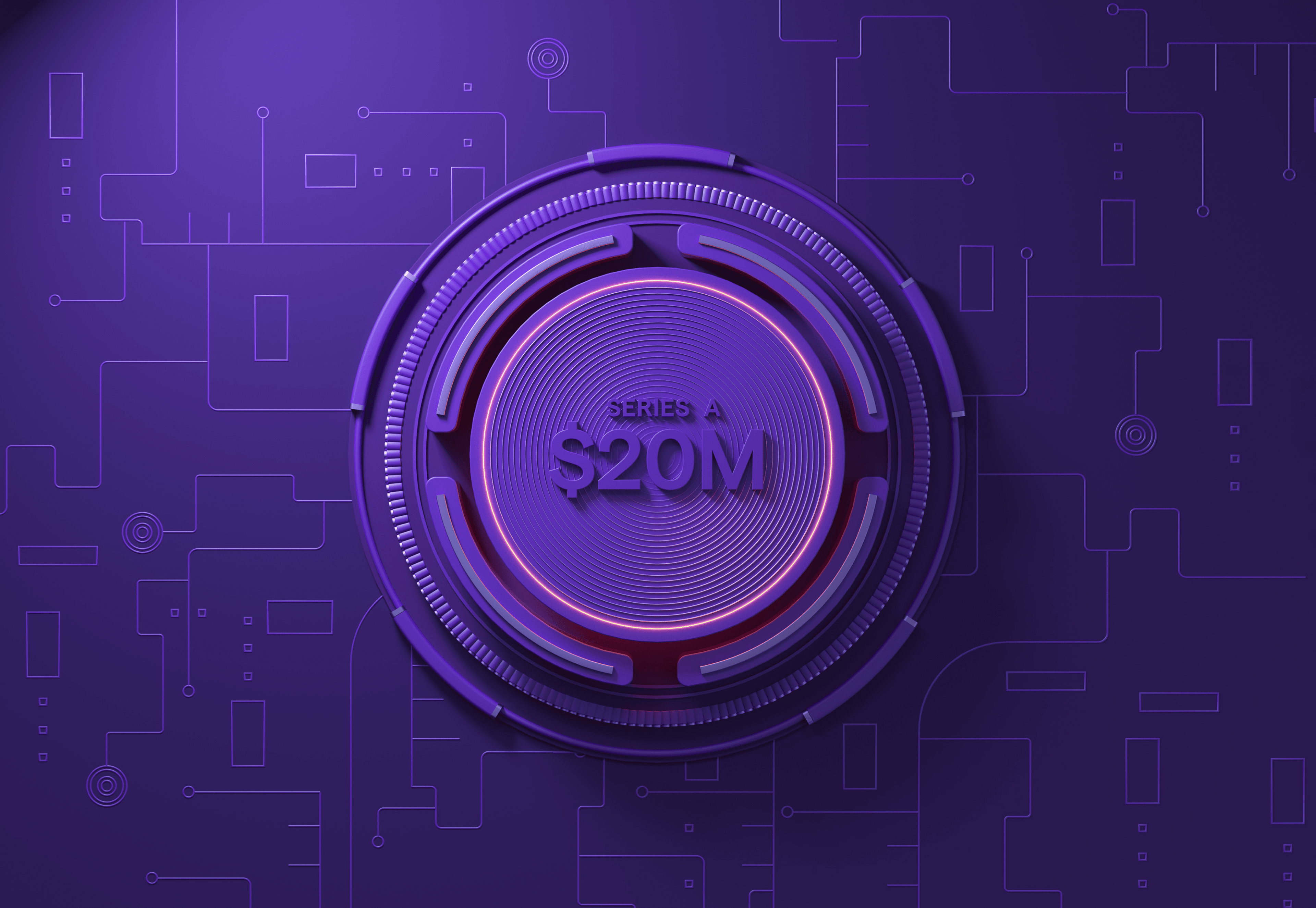 I'm excited to announce we've raised $20M in our Series A round led by VMG Catalyst and Headline, with participation from Bonfire Ventures, Willow Growth, Commerce Ventures, Remote First Capital, Attentive CEO Brian Long, Gorgias CEO Romain Lapeyre,  Fast CEO Domm Holland and Warby Parker's Brian Magida.
It's incredible to be backed by such an amazing group of investors, partners, and customers who all share our vision for the future. To everyone that has helped make Swell what it is, and what it will become – thank you.
With this round of funding, we're growing the team and building the foundation for the next wave of ecommerce.
We're opening up Swell for developers and partners to solve new challenges, to make those solutions available to everyone at the click of a button, and to help innovative brands reimagine their customer experience.
Swell is a new kind of commerce platform
The challenges of the last decade were simpler. Getting products online, getting pages indexed on search engines, and managing fulfillment procedures were basically solved by platforms like Shopify and BigCommerce. They made it easy to get started, and the global merchant base grew quickly.
In the years since, new business models have gained traction — such as subscriptions, preorders, and wholesale — and leading platforms today are showing massive gaps. This has led many ecommerce entrepreneurs to hire engineering teams of their own to build custom software, and often reinvent the wheel to get the functionality they need.
We created Swell to give modern merchants control at a much deeper level, and to give developers the tools to solve new challenges for them.
For those looking to do commerce better (who were previously forced to choose between creating ecommerce infrastructure from scratch or giving up on their best ideas), Swell allows them to get started quickly with any kind of business model, keep all of their data and operations together in one place, and access a new developer ecosystem that will push the boundaries for us all and help them grow and adapt faster.
What we're doing with the funding
Strengthening our infrastructure by adding geo-distributed databases and API endpoints for the fastest content delivery and transactions possible.
Developing an app marketplace to enable out-of-the-box backend and storefront apps for every business model in existence.
Building next-level features like multi-store, environments, and purchase links to help manage the complexity inherent in growing businesses.
Growing our global team. Today, Swell has 47 employees across 5 continents. Our team distribution helps us stay tuned to the needs of merchants around the world. By the end of 2022, we're growing the team to over 100 members.
Having a team of passionate, self-starting, and detail-oriented people is at the core of our strategy.
Swell is powered by those eager to change the world of ecommerce. We are driven by actionable values that inform our daily work and decision making.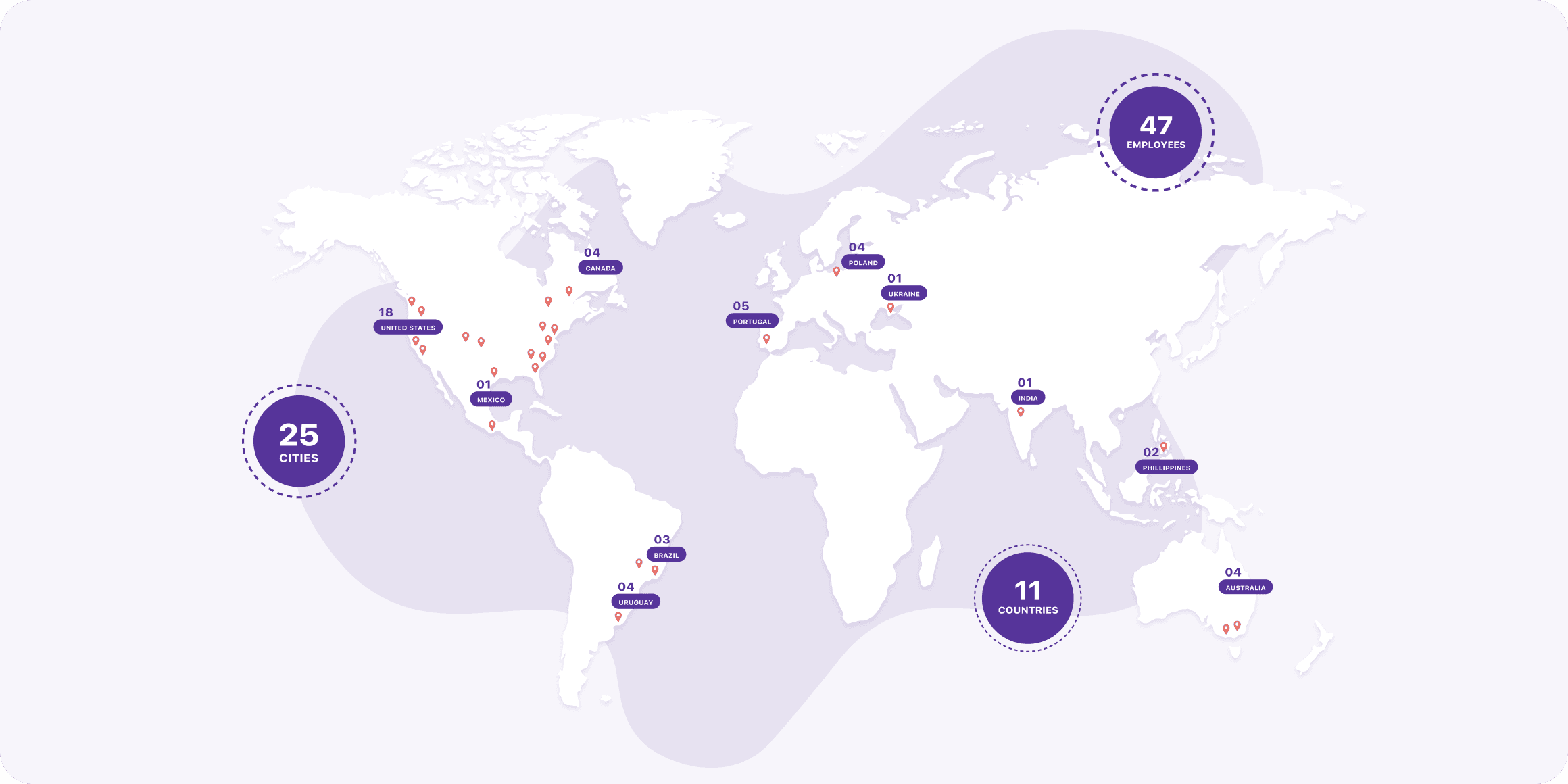 Swell's global team as of March 2022
So why choose Swell?
We give merchants around the world the tools and infrastructure to sell online the way they want with customizable apps and modern developer workflows to enable creating innovative shopping experiences that stand out, without reinventing the wheel.
Developers are coming together to build on Swell, solve the challenges of tomorrow, and together we'll make the best ecommerce experiences accessible to everyone.
Once again, thank you to all our investors, employees, partners, and customers who have supported us and see the future that we see.
Let's get to work.
— Eric (Swell CEO)
Swell is a leading headless ecommerce provider for over 1,000 modern brands, agencies and startups. Want to future-proof your business? Get in touch.
Join our mailing list
Get the latest from Swell,
right to your inbox