It's more than an online store, it's your vision.
Whatever your creative design, unique business model, or groundbreaking idea, you can build it on Swell.
Get started
The power of headless commerce without the headaches.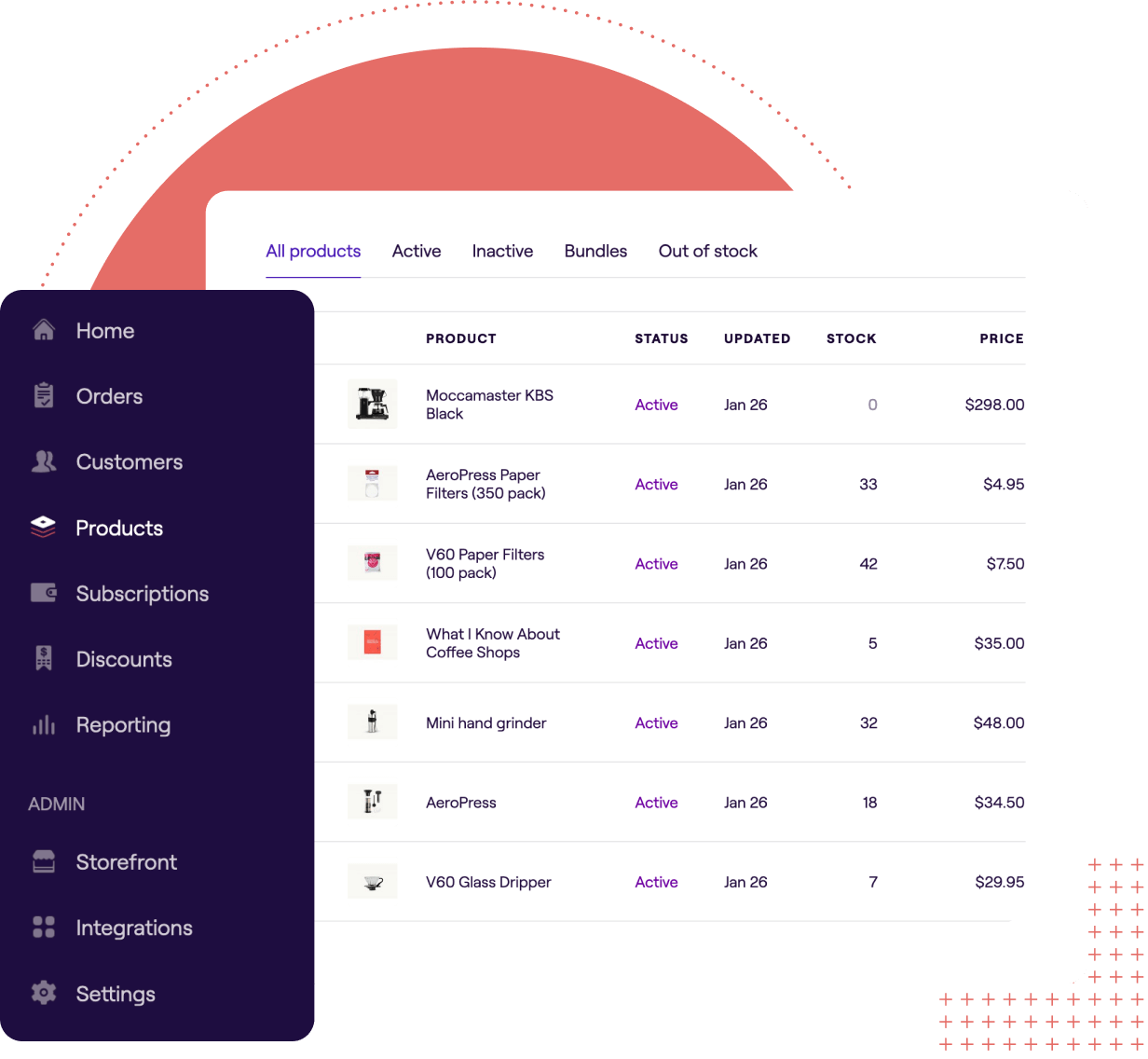 Modern dashboard
Manage everything from our intuitive dashboard.
Good user experience isn't just for your customers. Our dashboard makes work more enjoyable: simple for new users, and customizable for power users.
Product modeling
Configuring product options is fast and easy.
Manage your product variations including size, color, add-ons or personalization with the flip of a switch. No more plugins or complex code, just your product options, the way you want them.
Custom checkout
Build completely custom checkout flows.
Checkout is one of the most important parts of the customer experience. Thanks to our powerful APIs, you can create any shopping experience you can imagine.
Create the future of ecommerce, today.
Headless storefront themes

Get all the benefits of headless, without starting from scratch. Swell supports several frameworks and providers for creating editable storefronts with modern frontend tooling.
Webhooks for everything

Develop sophisticated applications based on system events, including on custom models.
Perfect for JAMstack

Use our clientside JS library for building shopping experiences with your favorite web framework, and node SDK for custom backend functions.
Fully managed infrastructure

Our edge caching, global CDN, and auto-scaling API services adapt to handle busy promotional periods and bulk content updates.
Customizable data models

Keep all of your data together. Add fields to standard models and create new ones to handle your unique content and business logic.
Monthly API Requests

42M

API response time (avg)

89ms

Webhooks sent

6.7M
Build fast with headless themes

Create sophisticated experiences fast with less resources. Start with a storefront theme and focus on what makes your business unique.

Advanced features out of the box

Increase revenue with native features like customer groups, subscriptions, and headless storefronts.

Scale without stress

Swell's autoscaling servers and global CDN mean you can grow faster with a small team at a fraction of the cost.

Wholesale and B2B

Sell to retail and business customers from one catalog. Set up bulk pricing tiers and account-specific pricing.

Awesome developer experience

Developers can clone our storefronts, use their preferred stack, and have a Git-based workflow.

Built-in integrations

Connect payment gateways including Stripe, Braintree, and PayPal. Improve your workflow with Mailchimp, Zapier, Slack, Algolia, and ShipStation.