Swell stories: Community
A new way to connect—take a look at where we started, where we're heading and how our community-based initiative is shaping the future of headless ecommerce.
December 06, 2021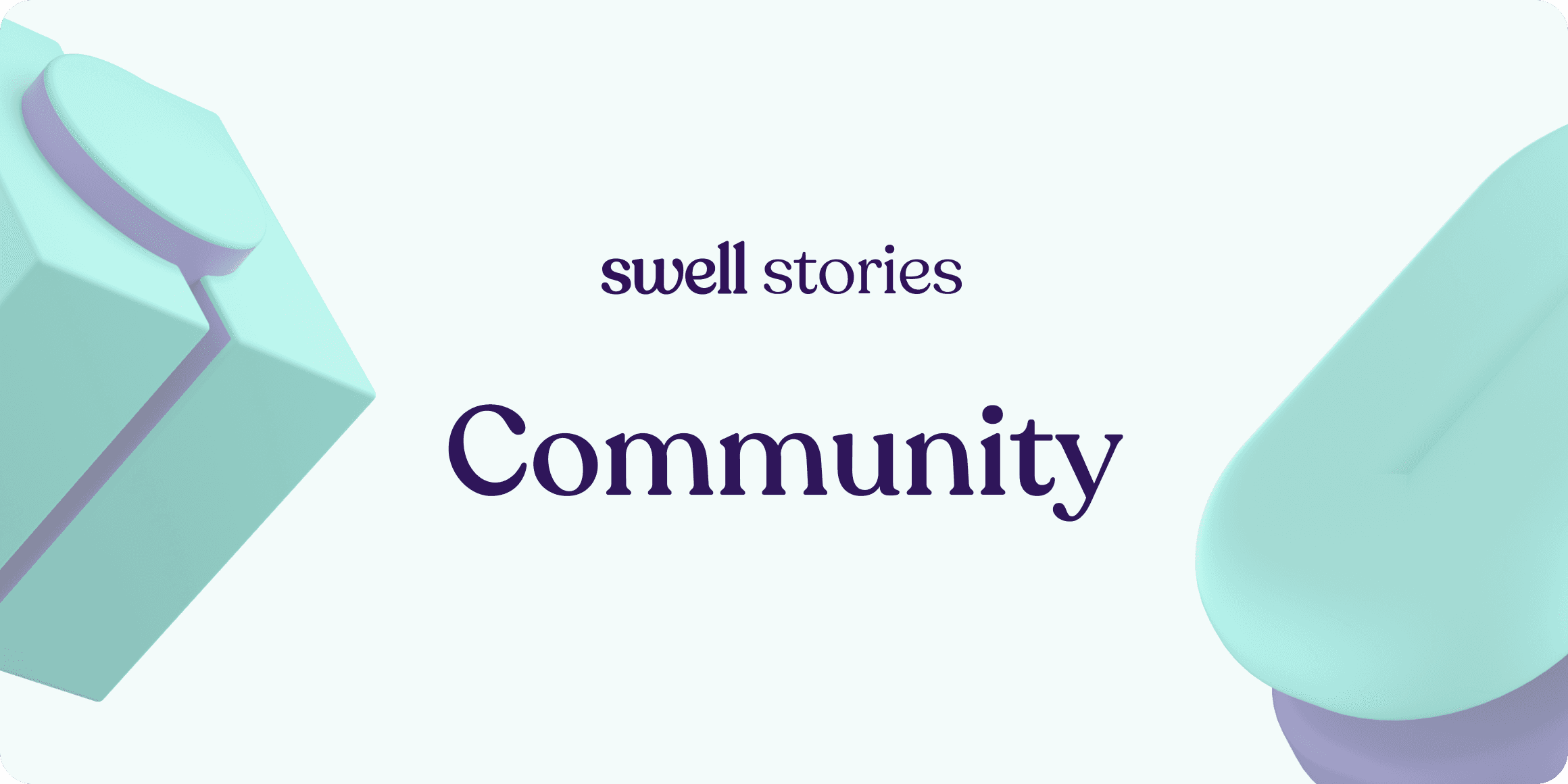 When we launched Swell in 2020, our aim was to give developers and merchants the most powerful platform for creating new ecommerce experiences. Headless commerce represents a profound shift in the way online businesses can grow.
While we see many exciting new products and ideas, we found there's no real home for people to collaborate and learn from each other around this rapidly evolving category. There are several highly engaged communities centered around the technical nature of headless, pioneered by the likes of Vercel, Netlify, and Contentful, but we wanted to create a place that brings together both business operators and developers who are pushing ecommerce forward.
Our goal is to connect the next generation of builders so they can imagine and build on new ideas, and help demystify the shift to headless ecommerce. So much of what we try, buy, and know is influenced by people we trust, and building a community helps the entire ecosystem.
Community roadmap
We first launched a community forum and with plans to engage and support a growing number of members. We knew it would take focus to create an engaging space, and we're proud to welcome Leandro to the Swell team as our Community Lead. Leandro has extensive experience managing communities during his time at Product Hunt and we can't wait to see him build out the roadmap for community at Swell
Here's a snapshot of what we see coming.
Building a community showcase As members support each other and share their progress, we will be sharing ideas from contributors in various new ways, including a dedicated showcase for community content.
Building the app marketplace In 2022, we're building a marketplace so users can create and share commerce apps that span AR/VR, voice, subscriptions, marketplaces, gaming, B2B, and so much more.
Digital conferences to bring people together We'll be hosting events centered around building businesses and solutions, to highlight the best new ideas in headless commerce.
As the community grows, the ways we interact and participate will evolve. People will both surface and help solve problems faster. Innovative applications, integrations, and extensions will be created. Your contributions will be crucial to building a lasting community that helps the entire world adopt a new architecture for ecommerce.
This is only just beginning, and we can't wait to see what you come up with.
Join our mailing list
Get the latest from Swell,
right to your inbox