Bring them straight to checkout with Purchase Links
Reduce the effort for your customers and bring them directly to your store's checkout with just a few clicks.
June 28, 2022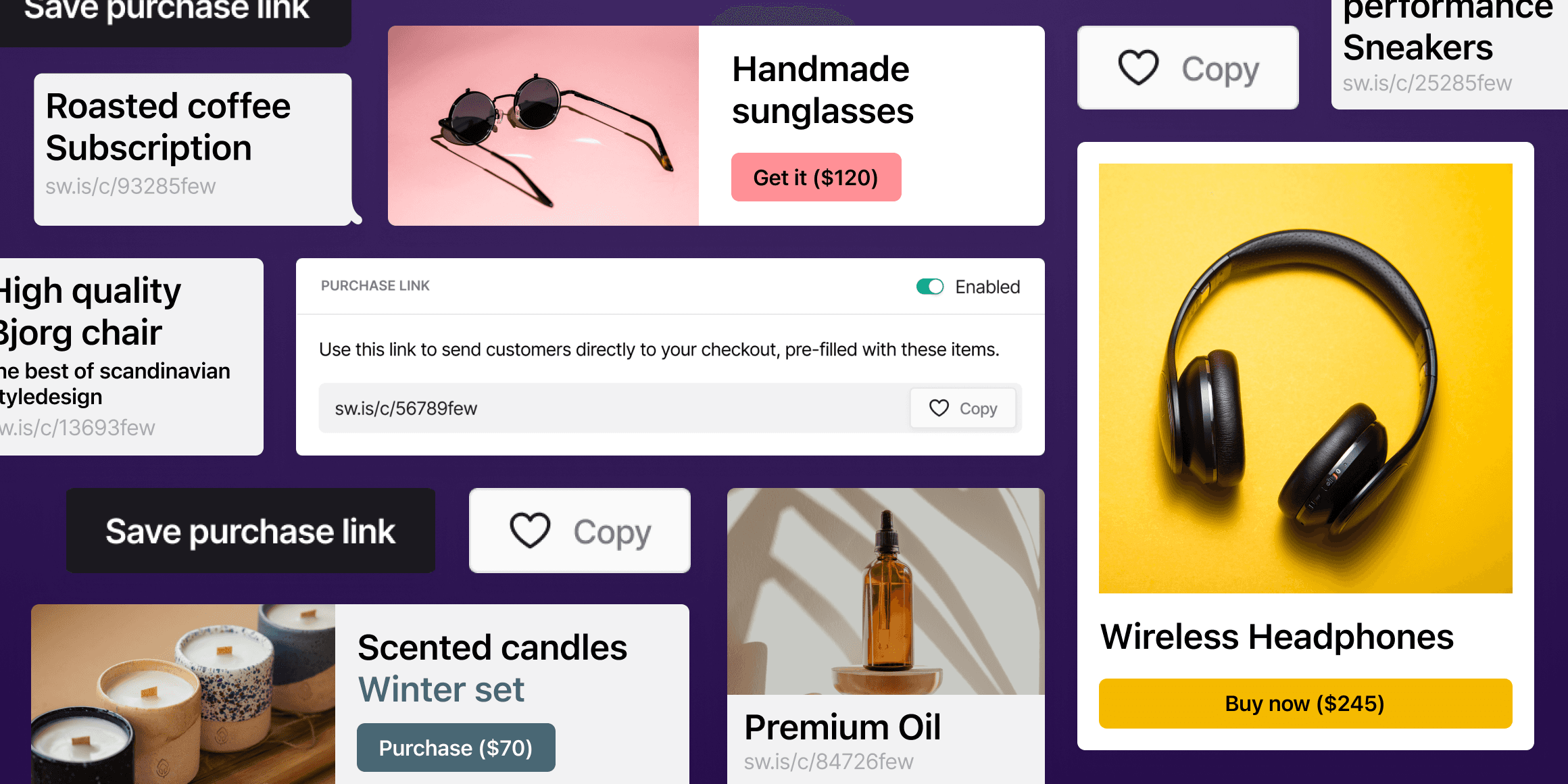 The less steps a customer has to take to complete a purchase, the higher likelihood of converting the sale.
Our new Swell dashboard feature gives your customers exactly what they want without having to dig through product pages.
Purchase Links bring your customers directly to your store's checkout with a group of pre-configured products ready in their cart. Less clicks for them means more sales for you!
Creating a new Purchase Link
Let's say you have a Father's Day promotion for golf balls and you want to offer your customers 20% off for holiday savings. You can set up a Purchase Link through the Swell dashboard to promote this deal to your customers in minutes.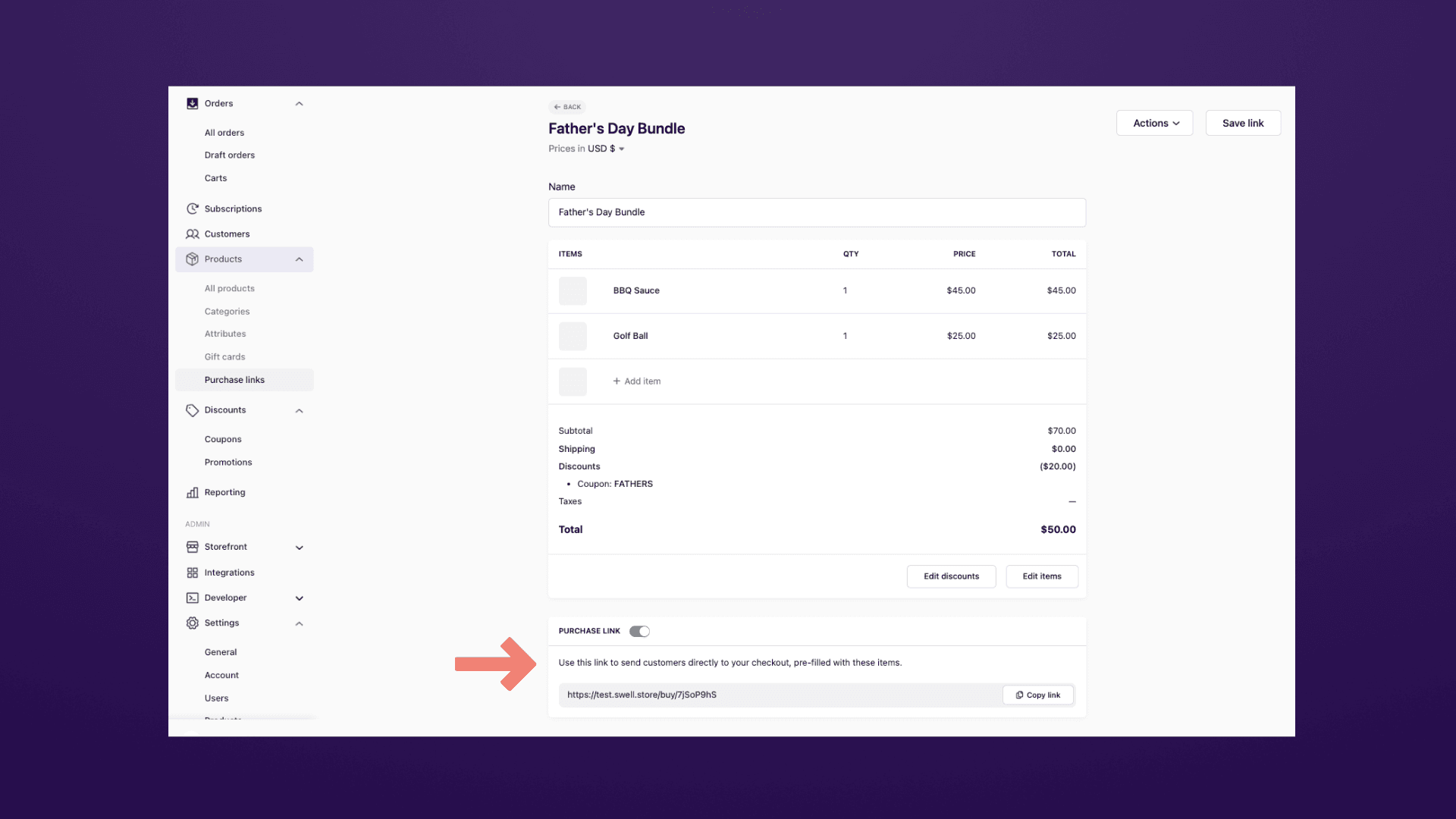 You can add a number of items as a bundle for Purchase Links.
This will create a direct link to the product or bundle with discounts already applied.
Simply navigate to Products > Purchase Links and follow the prompts to create a Purchase Link for a product, or a set of products, of your choosing.
You can then copy the link at the bottom of the dashboard and embed this on websites or share through chat, social media, and email.
The same purchase link can be used as many times as needed and will bring each customer to their own individual checkout page.
Sharing Purchase Links
When your customer clicks on your Purchase Link, it brings them straight to the checkout page, ready to complete the purchase with products and discounts already applied.
This means your customers don't have to worry about entering discount or coupon codes, or worrying that they've put the right product in their cart.
From there, they just need to enter shipping details, payment and complete the order.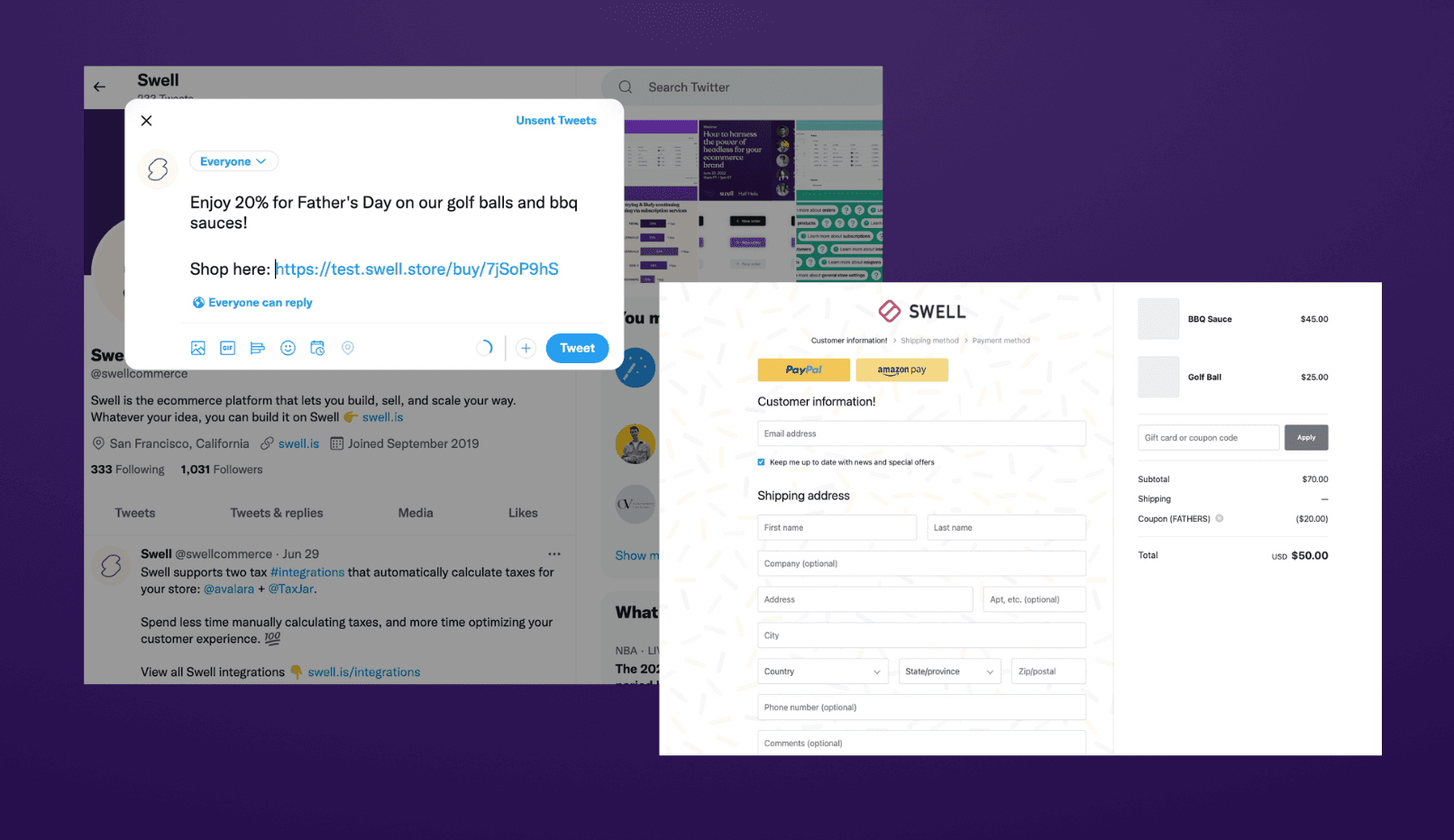 Once your customer clicks the Purchase Link, they'll be directed to the checkout page with the pre-configured items ready in their cart.
Need more help?
Here's how you can set up Purchase Links on your Swell store.
Keep up to date with the latest Swell features and updates on our changelog.
Join our mailing list
Get the latest from Swell,
right to your inbox