Blog
/

How Swell is building a healthy remote-first culture
How Swell is building a healthy remote-first culture
Swell is an ecommerce company that puts its people first. Our Culture Director Erika Khanna shares how we're building a healthy working culture for our fully remote team whilst rapidly growing.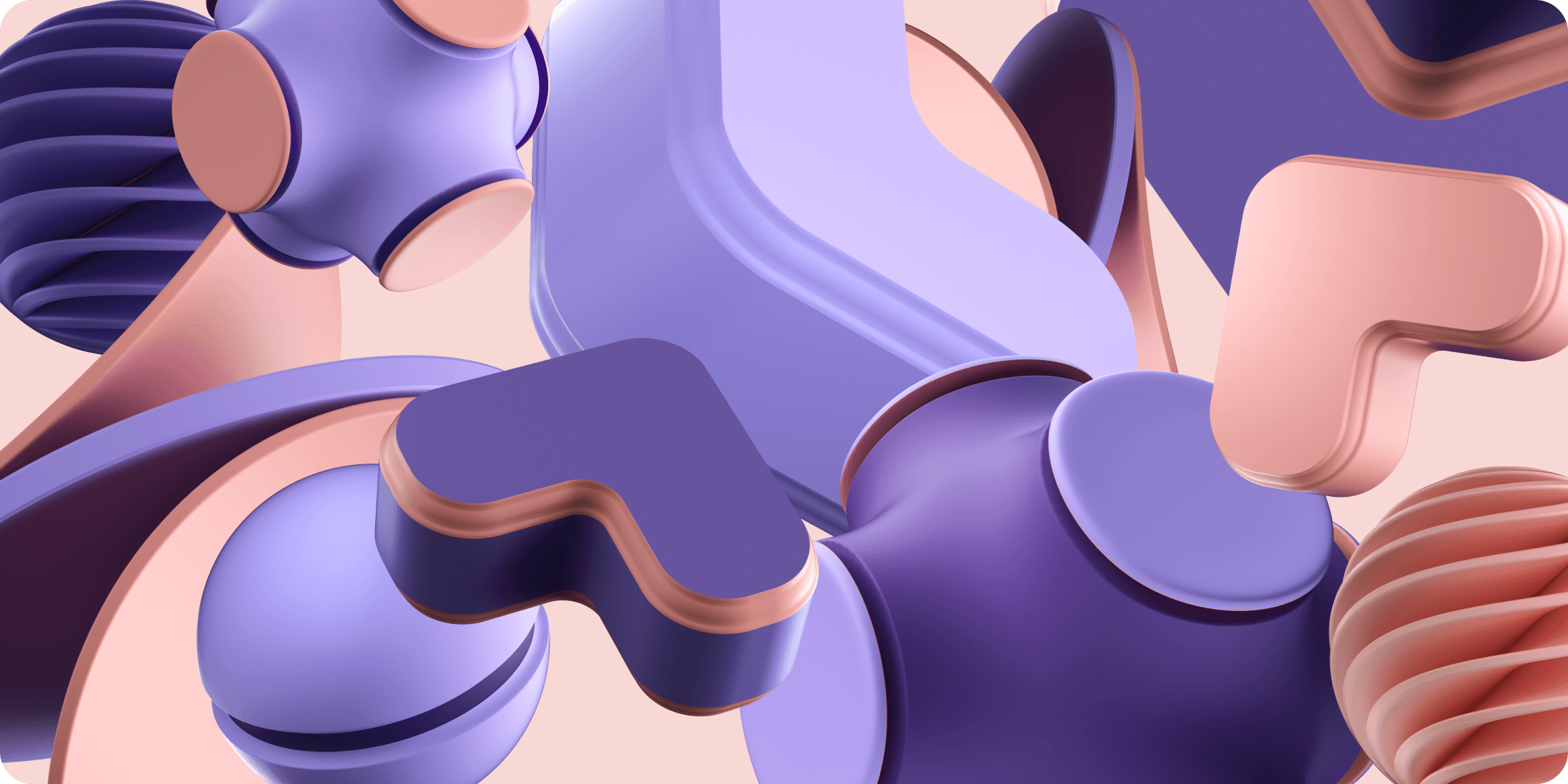 When I joined Swell in April 2021, the team was just 20 people. This meant we could get a lot done without the internal structures typically needed in larger companies. For most remote companies it can take months to get to know the team, but at Swell it took me just five days. Our culture was tight-knit and approachable, relying on an informal dynamic.
Like most startups, things at Swell started to move quickly. As our goals and projects got bigger, so did the team – again, and again, and again. It became increasingly apparent that an internal communication structure was needed.
I'd often reach out to COO Stefan Kende with suggestions on how we could tighten up our onboarding, revise our hiring practices, engage the team through various cultural initiatives and prompt our C level to embody cultural commitments.
Quickly, it became clear that Swell was no longer just a small and mighty team working to attain BHAGS. We'd become the company we are today – a constantly-growing and evolving startup that puts culture at the heart of everything we do with integrity, grit and ambition.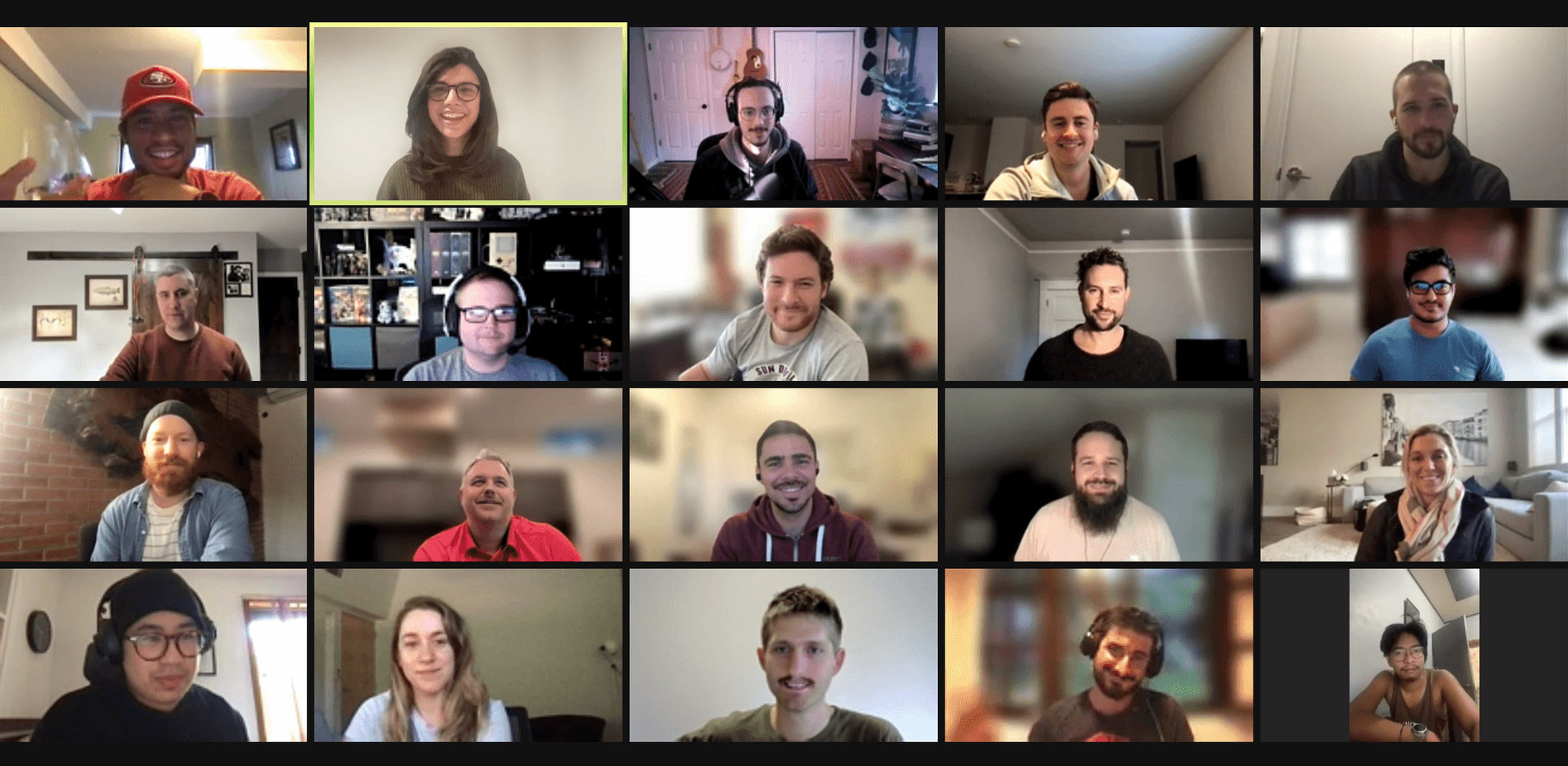 Swell's global team continues to grow. As of April 2022, we have over 50 employees from 26 countries and counting.
Striking a balance between culture and growth
We recognized that being intentional and how we build the team would require an intricate balance.
We strove to preserve motivating cultural aspects for the team (flexible work hours, entertaining Slack channels, a sense of humor) while adopting a growth mindset to be a company where employees excel – both personally, and professionally. Stefan and I both recognized that this balance would have a positive impact on how we attract, retain, engage, align, and motivate our people.
We developed company values to benchmark our culture and what it means when you join Swell. From there, we had a look at our team's existing experience and conducted a culture survey to take the pulse on our existing team.
Through that survey we noticed that the team felt a strong sense of dedication and camaraderie.
The existing global nature of the team would only get larger, and so with the feedback in mind, we used this as a way to illuminate the (long, winding, and exciting) cultural path forward for the team.
Building a healthy, global remote-first company is a big goal. But it's a doable one if we can continuously prioritize each other as a group.
We came back to the mindset of, "If we can be aware enough that culture ebbs and flows and relies on the team to embody our values and on us to guide them with the right resources, then we will have succeeded."
What is culture and why is it important?
To understand how we're building a global remote-first healthy culture, we have to understand what that means, and why we're doing it. This will continuously change as Swell grows, but this is how we view culture today.
Culture is the essence of Swell. It is the way our team works together; from our day to day practices to how we feel about our role and the impact we have. Culture, as we see it, is made up of a mosaic of people and how they contribute to Swell's mission, and purpose. It is abstract in nature yet it is tangible in the approaches, initiatives, activities and programs we embody. It's about how we invest in our people's growth, and our ability to be humane as we navigate the uncertain world that we live in today. Culture is the juice, the soul, the sound of the wheels turning as we achieve one goal after another and remain proud, dedicated, supportive, and compassionate of one another. It's important because, like breathing, even if you can't see oxygen, you need it to survive.
Without a strong remote culture, siloes can happen, which can then manifest as internal politics and power moves. We are not about to suffocate the life force of Swell.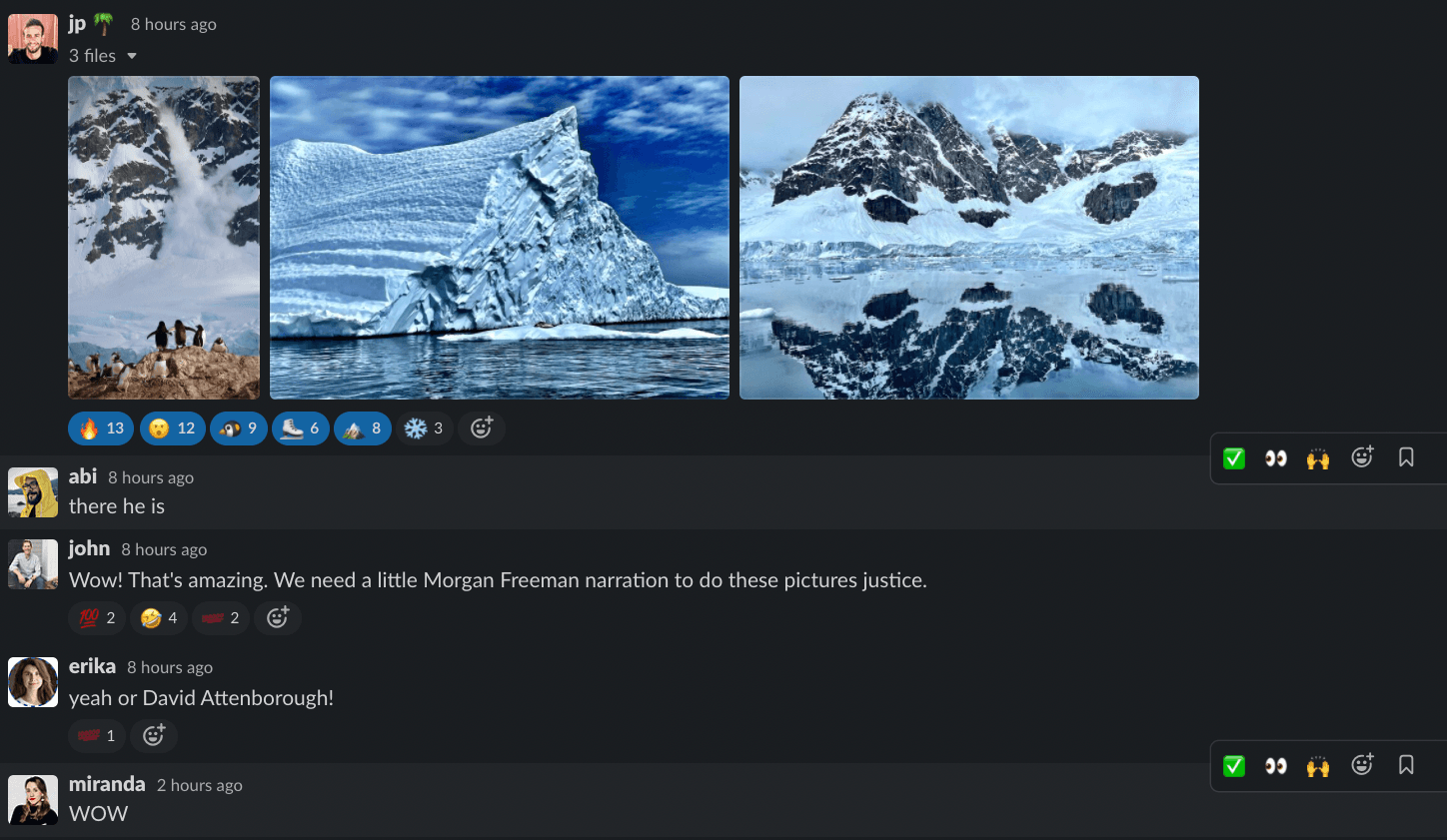 Swell's team uses Slack to talk about travel, hobbies, pets, cooking, interests and daily life.
Instead, every team member goes through an onboarding process to learn what our company values and how to adopt them. We encourage every Swell employee to always think about their impact on the team, and the team's impact on themselves.
Looking towards the future of Swell, we see that opportunities come to us and require us to create them for other people. That's where our global network holds a lot of clout.
We carve a space for people from all over the world. We encourage them to share their point of view, build the company with us, and have an opportunity that may not have been available to them based on their geography.
This gives us a huge advantage to harness a global perspective, for both our culture and product.
I can't wait for the moment when traveling will mean that no matter which country I go to, Swell will have a presence and I can meet a friendly face outside of Zoom.
As we build our culture, we are nurturing a community of people who are working collectively towards a common goal. With that, we recognize the immense opportunity and importance to lay a firm foundation—one that adopts a global mindset reliant on doing what's right
Building a foundation of integrity with a values system to back it
Before putting the cultural wheels in motion, we know that we have to understand what we stand for. Which is why we've articulated this through our values. This way, when we onboard new teammates they are equipped with the tools they need to communicate effectively while adding their own cultural stamp instead of fitting into it.
We conducted a pulse survey to discover how the team felt about Swell, from their personal experience to how they felt the company could scale. Developing a value system for any company can be a daunting task, as the pendulum can quickly swing from aspirations to personal lived experiences.
We decided that in order to build a culture of integrity, we'd articulate our values in a way that represents Swell as it currently stands and evolve our values as the team grows in size, skill, and emotional intelligence.
Our company values are
Sweat the details: Details make up the big picture. They shape our product and how our users interact with it. We do our best to pay attention to the things others miss, and set the quality bar high.
Stay hungry: Re-envisioning the ecommerce experience is an ambitious undertaking. We welcome the challenge, are not afraid to break conventions, and always support each other in the process.
Be flexible: Solving complex problems takes collaboration and understanding others' strengths. We keep an open mind as we strive for growth and continuous improvement on a company and personal level.
Think globally: Our team is remote-first, and just like our customers, they come from many countries and cultures. We encourage information to flow freely and know the importance of getting outside our bubbles.
Show empathy: Each team member comes with their own story and experiences. We appreciate differing points of view, assume positive intent, and see each interaction as a chance to learn and evolve our thinking.
Ask why: Innovation happens when we unpack problems and question our assumptions. We are deep thinkers who take a first-principles approach to creating solutions.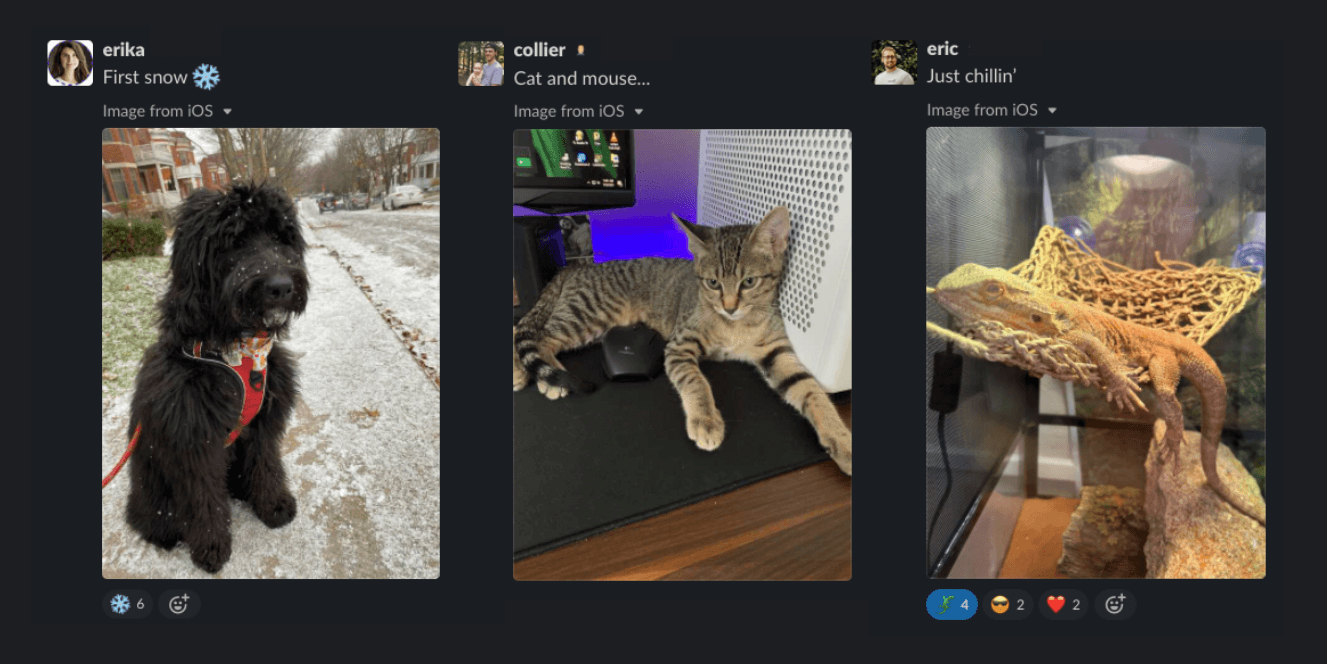 Furry (and scaly) Swell employees helping out with day-to-day operations.
Through this, we identified key components that helped us shape our values. These include:
Added structure for individual roles: At Swell, who does what and why is a question we must be able to answer. We create porous boundaries for our team and new hires. This allows them to understand their individual roles and responsibilities, while leaving room for career growth and exposure to other parts of the company.
Increasing career growth opportunities: Creating the ability for our team to have transparency with the resources available to them. These include: increased resources and learning for our existing tools as well as attending conferences, undergoing training, and planting seeds for learning and development at Swell for the long term.
Management and leadership training: We recognize that a healthy culture starts with great leadership. That means investing in our people to equip them with guidance and support structures to lead their teams.
Underscoring the need to hire based on our values: Understanding that a great culture relies heavily on its people. With that, we hire based on skill and the ability for new hires to exhibit empathy, humility and thoughtfulness in their approach.
Staying true to our global roots: Continuing to source talent from all over the world. Currently Swell represents 26 countries —and we keep growing!
Scaffolding communication guidelines: We work asynchronously and rely heavily on clear communication vs constant communication. With that, we also ensure our team keeps their candor respectful and kind, aligned with our values.
Empathy is more than a buzzword at Swell: We lay the groundwork for psychological safety to encourage thoughtful disagreements and bring a strong level of intention to everything that we do.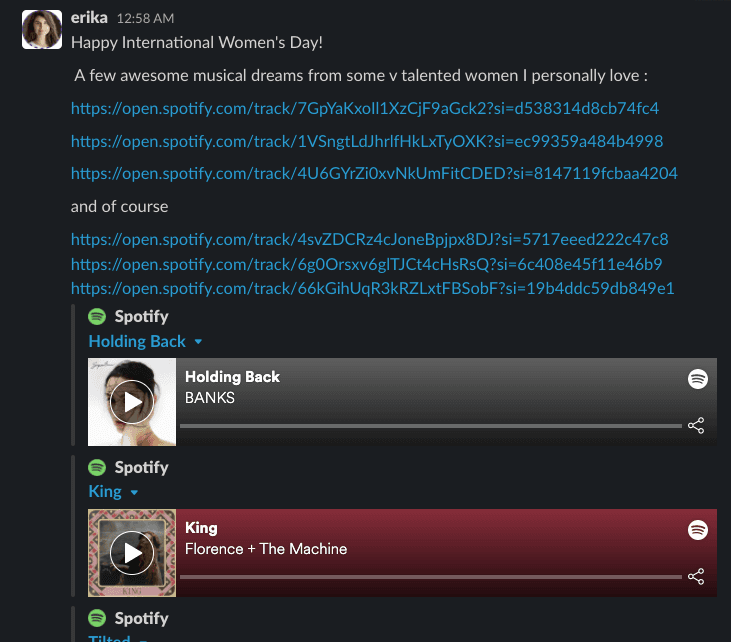 The Swell team often share music recommendations, playlists and artists.
Looking at this list, it's easy to feel a little… woah. How do we prioritize each of these very important pieces of the cultural puzzle?
Yet as we navigate 2022 these have organically taken shape.
I'm increasingly proud of this, not only because of my role here, but in large part because of the strides the team has taken. I attribute our current culture to the motivated nature of our teammates and the willingness they possess to make Swell a healthy place to work, and a great product to use.
Getting to work: scaffolding the culture at Swell
Culturally speaking, when we lay out a plan we ask ourselves the following:
How do we want our people to feel?
What are the tools we can provide for our team when it comes to navigating sticky conversations?
What is our intention and what will our impact be with this initiative?
What type of communication infrastructure do we need to create a supportive environment that enables people to live our values authentically?
Achieving a healthy, global, remote-first culture is not easy. It requires a lot of patience, attention to detail and incredible objectivity.
With this in mind, I hashed out the needs of the company and the team and put them into a timeline. I began by addressing first impressions for our new hires, which evolved into the cultural evolution they'd experience upon joining Swell.
A closer look at onboarding
First impressions of any company matter, and in today's market first impressions of a company matter a lot.
So began the scaffolding of our culture by prioritizing your first experiences at Swell. This way, our teammates have a cohesive onboarding experience where they learn about our:
Values: what makes the team stand out
Functions: who does what and why do they do it
Platform: each new hire is supported in building their own store to learn about Swell as a platform and provide their feedback.
Team organization and communication: learn about our tools, resources, and how we can elevate their career growth.
Each individual is assigned an onboarding buddy to help get them acquainted with other teammates. These are assigned based on a few criteria such as: emphasizing the need of cross pollination (buddy-ing them up with someone they wouldn't normally get a chance to interact with) and timezone (making their questions and answers easily accessible by putting them in touch with someone in +/- 5hr lags). The way we see it, if you arrive anywhere new, it's always helpful to have someone alongside you.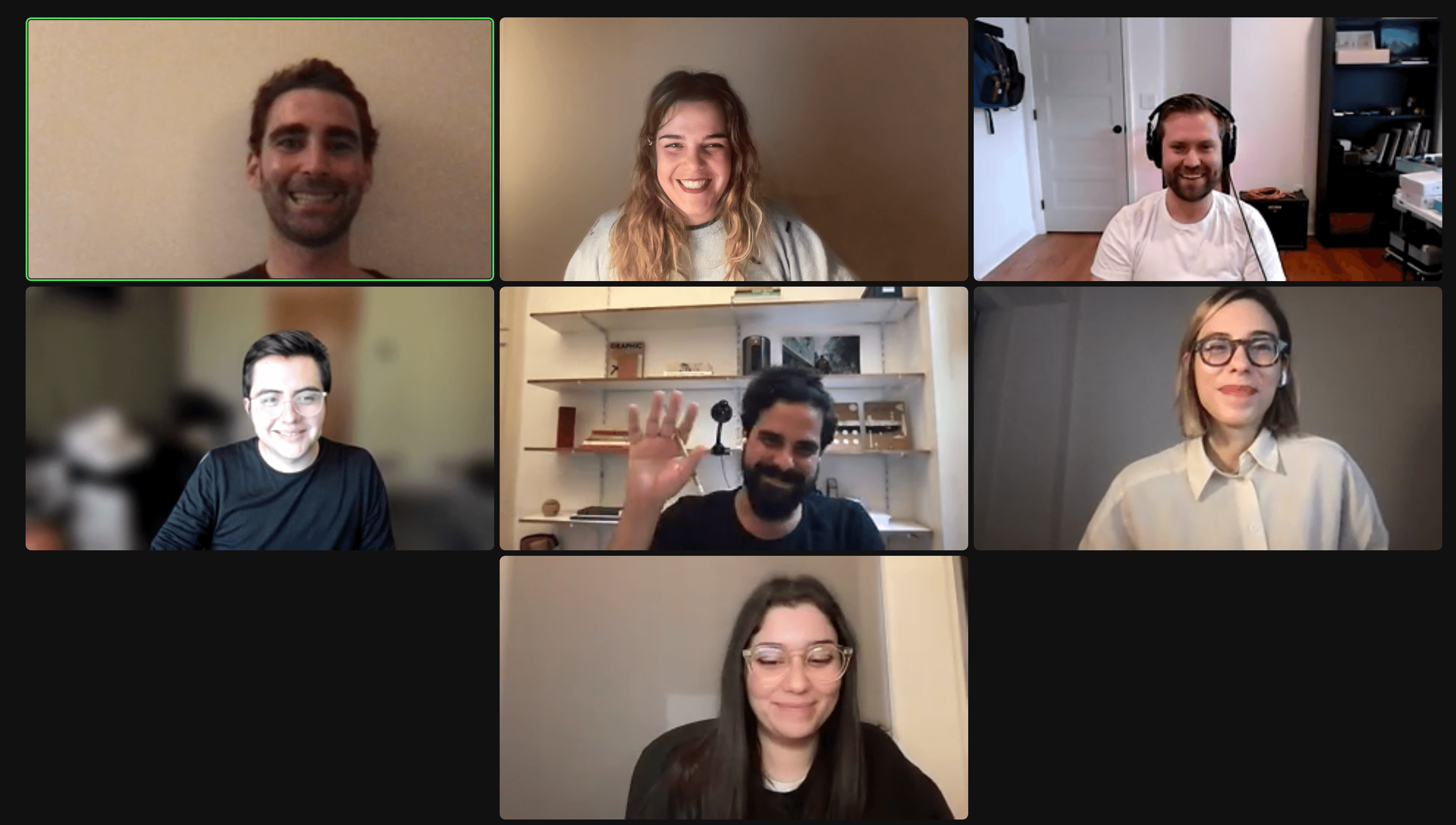 All smiles for our growing Product team!
Paving the way for thoughtful feedback by initiating Feedback week
We recently launched our monthly feedback program titled Feedback Week. Here, we've equipped our managers with the ability to give and receive feedback from every member of their team.
We have a framework that encourages psychological safety, open dialogue that reflects the integrity of our values, and worksheets to set expectations, goals, and keep track of progress.
We've equipped each team leader to understand the value of two-way communication and how to build a strong level of trust and support on their team. With this, they're able to also receive feedback – which we actively encourage our non-managers to provide.
We've outlined how each team leader can set roles and responsibilities for each team member to ensure they stay on course and can keep track of progress. Yes, this involves performance, but it's more than that. It puts a magnifying glass on professional growth and learning the strengths of their teammates. At Swell, we don't view this in a way of being critical, but more to ensure that they're in the right role and gaining personal momentum.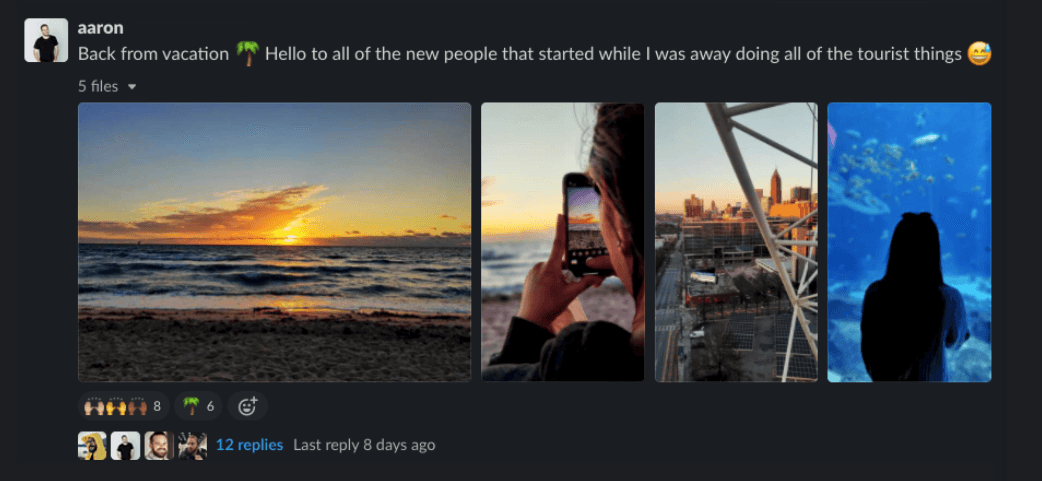 At Swell, employees get unlimited PTO to enjoy life outside of work.
Aligning the team through our first company retreat
One of the benefits of joining Swell is that we host annual retreats for our team to get to know each other in person. It's a huge part of our culture – while we recognize the remote nature of Swell helps us achieve so much so quickly, nothing truly beats a conversation in real life.
We wanted to make sure we could safely gather given the obvious elephant in the room that is the pandemic. Interestingly enough, the pandemic would affect our team on a sliding scale that seemed to have no anchor. When one part of the world started to emerge from one wave, the other would submerge into more strict lockdown measures.
We recognize that within our team, individuals have had unique ways of coping with the last two years. Therefore, as a company we maintain the priority that the safety of our team comes first. Unifying the team through this initiative — while challenging — is now seeming possible. Through our global perspective and the nature of the current state of health matters we are able to gather safely.
The result? Our first ever company-wide gathering in Mexico in Spring 2022.
We can't wait to share more, but for now we can share that the focus will be getting to know each other and enjoying activities that encourage us to build a strong team dynamic. Keep your eyes on our LinkedIn for more Swell retreat updates.
Maintaining a sense of unity as we grow
The culture survey we conducted in 2021 highlighted a specific and unique thing about Swell.
Across the board, everyone working at Swell felt it to be a trusting, supportive and appreciative environment to work in.
This has been paramount for us to have a healthy foundation, and has encouraged us to think outside of ourselves. Not only do these qualities add to the overall experience of working here, we also recognize the importance of maintaining them as we grow our global presence.
We recognize the importance of keeping a unified team through our mission. It means we can look out for each other no matter where we are in the world and keep each other's best interests at heart. There is more to come on how we will do this.
The way we see it: we do what's right. This means we are a company that values people and creates space to learn about how the complexity of the world today affects our work. We build support systems with our teammates who may not fully understand our individual circumstances, and create a space for them to share that with us.
The future of culture at Swell
All this, and guess what? It's just the beginning. Saying that is equally thrilling and daunting since we recognize that the path forward, though long, will only bear more fruit as we go.
For now, it's so exciting to state that we are a strong team; that we care about each other and other people; and that we care about how we're building the future of ecommerce.
We recognize that to continue on this path, we need a culture that reflects this. So it's safe to say that as Culture Director, I can't wait for all that is to come.
Follow us on LinkedIn for more updates of our company retreat to Mexico!
Join our mailing list
Get the latest from Swell,
right to your inbox