Partner spotlight: GraphCMS
We're partnering with GraphCMS to bring infinite flexibility to innovative commerce brands through intuitive, API-first architectures.
May 01, 2022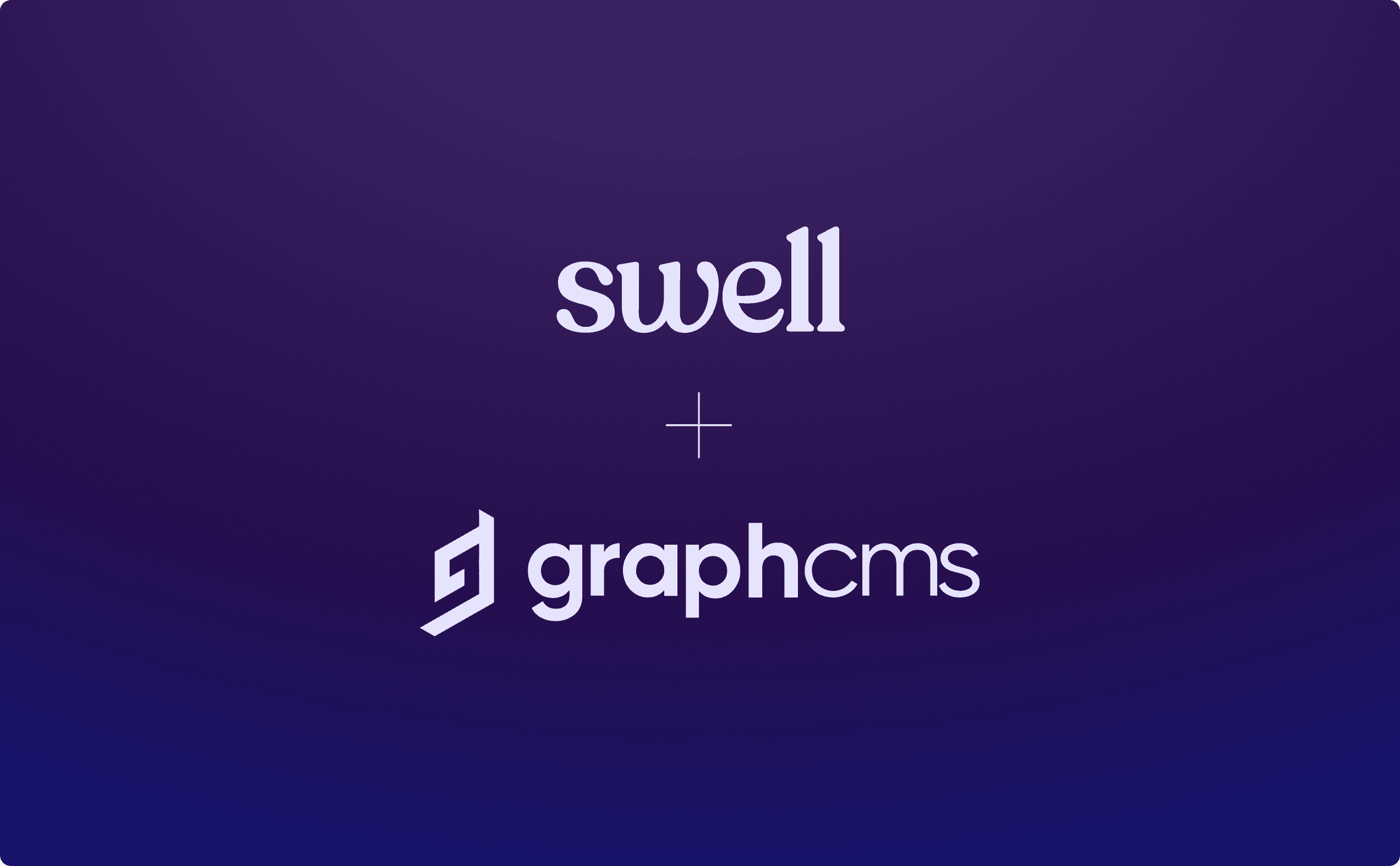 We're partnering with GraphCMS to provide best-in-class solutions targeting user experience and modular tech stacks.
Through our partnership, we'll provide merchants with unparalleled flexibility as composable architectures harmonize all systems – frontend, backend and services – without all of the work and maintenance of a custom or monolithic solution.
GraphCMS' GraphQL Content APIs and novel approach to external data sourcing focus on the ability to build resilient digital products in an API-first and composable manner.
A perfect compliment to Swell's powerful headless backend, which includes native features like Subscriptions and Multi Store. Together, GraphCMS and Swell can serve as the backbone for API-driven solutions in the modern era of commerce.
About GraphCMS
GraphCMS is the first headless content management and federation platform for Enterprise customers. With the industry's most versatile GraphQL Content APIs and a novel approach in external data sourcing via API extensions, GraphCMS enables use cases beyond simple headless CMS' capabilities.
Enterprise customers see GraphCMS as a database highly optimized for structured content while giving content operators the tools to build their ultimate content pipeline.
Currently enabling teams from over 50,000 organizations including Telenor, Burrow, Gamescom, and Shure to build tomorrow's omnichannel digital experiences at scale, GraphCMS is developed by GraphCMS GmbH and headquartered in Berlin, Germany.
John Henn, Head of Partnerships, GraphCMS said:
"We're pleased to be formalizing our relationship with Swell. We've seen an incredible approach to modern commerce from their team, and see lots of potential in joint solutions with GraphCMS and Swell. We look forward to working on some great projects together in the near future."
To learn more about working with GraphCMS and Swell on your next project, get in touch with us.
Join our mailing list
Get the latest from Swell,
right to your inbox