Horizon: our upcoming theme made for storytelling
Featuring customer quizzes, memberships and powerful subscriptions, here's your first look at our latest storefront theme.
May 10, 2022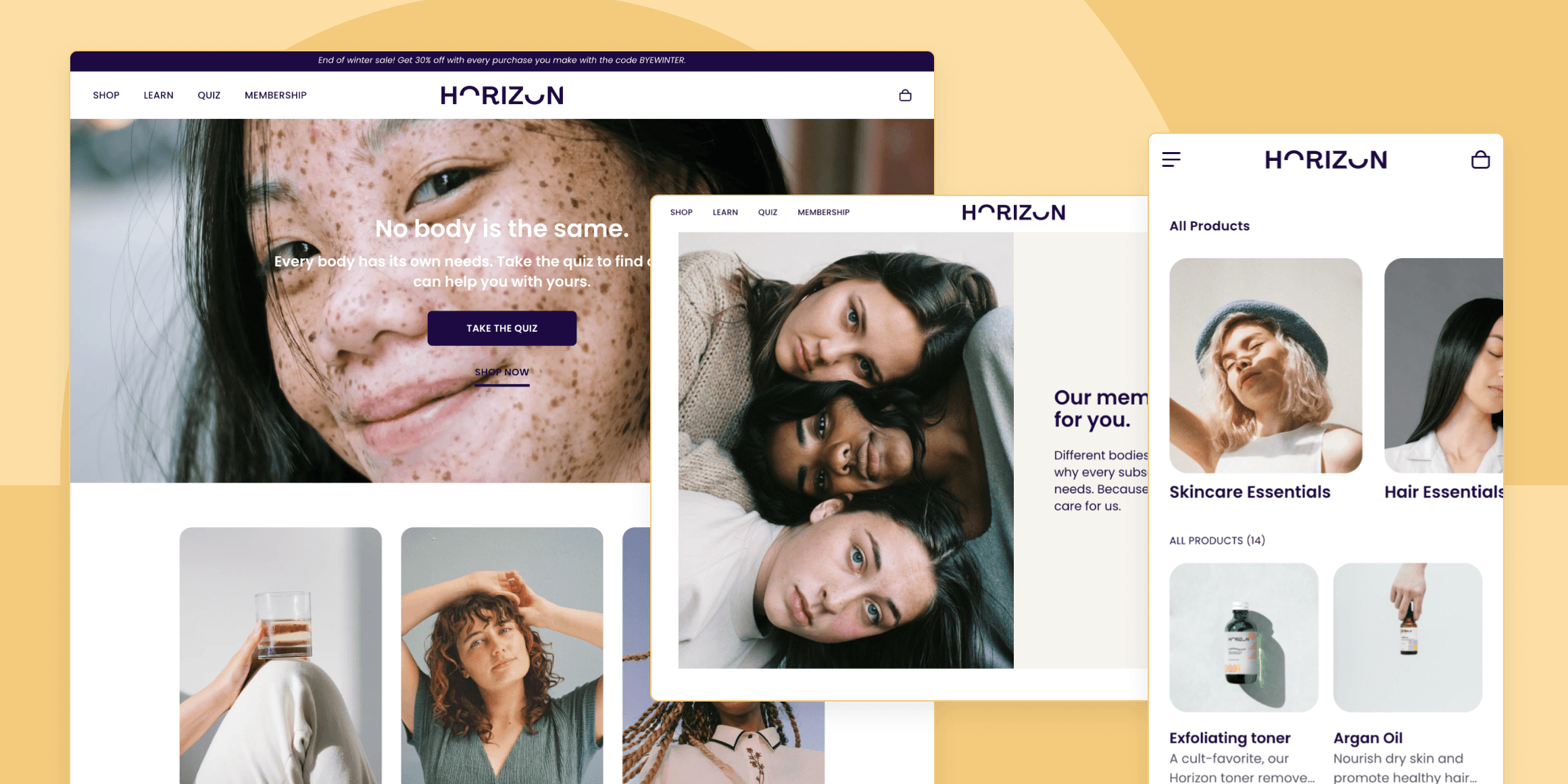 In the modern era of ecommerce, it's not enough to simply sell online. Today's customers expect an experience – one that feels personalized, innovative, and exciting.
Swell's vision is to be the commerce platform for innovators, where only your imagination is the limit of what's possible.
We built Horizon to let you take your customers on a journey.
Horizon offers powerful functionalities like a native quiz builder, the ability to set up memberships and fully-configurable subscriptions in a beautiful, launch-ready theme.
We encourage you to jump in, play around and see what's possible with our Horizon live demo.
Personalize with customer quizzes
Customers want to know what products are right for them.
Horizon's native quiz builder lets you ask a variety of questions to learn more about your customers' needs.
You'll be able to configure product selections dynamically, and display a set of product recommendations at the end according to their quiz answers.
Your customers will be able to add each item to their cart individually, or the entire set in one click.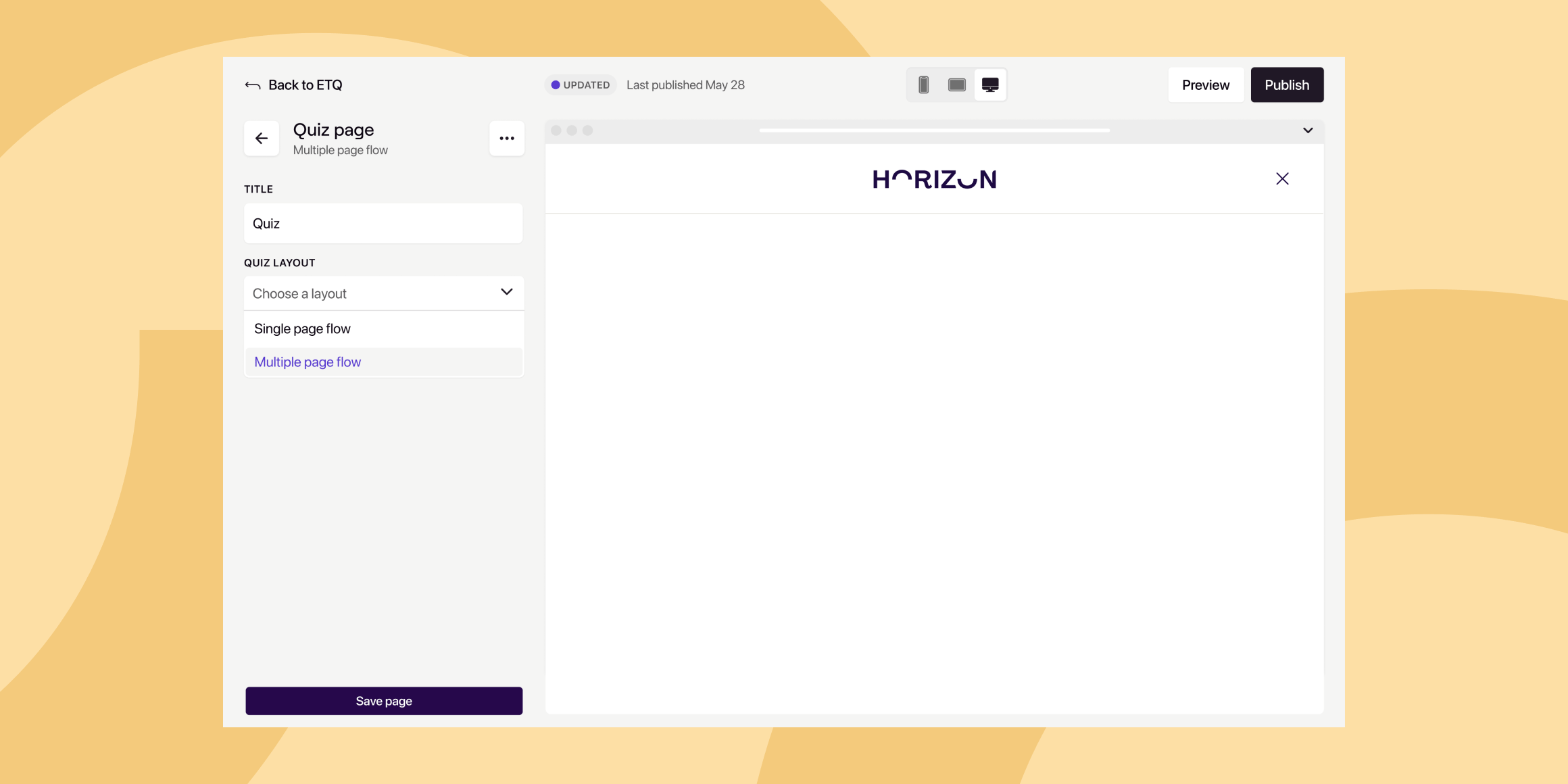 Offer memberships and special perks
Want to offer special perks to certain customers?
With Horizon, you can set up different membership levels to provide exclusive offerings to loyal customers.
Take advantage of our Customer Groups and choose the types of discounts, products (including physical and digital), and samples you'd like to include at each level.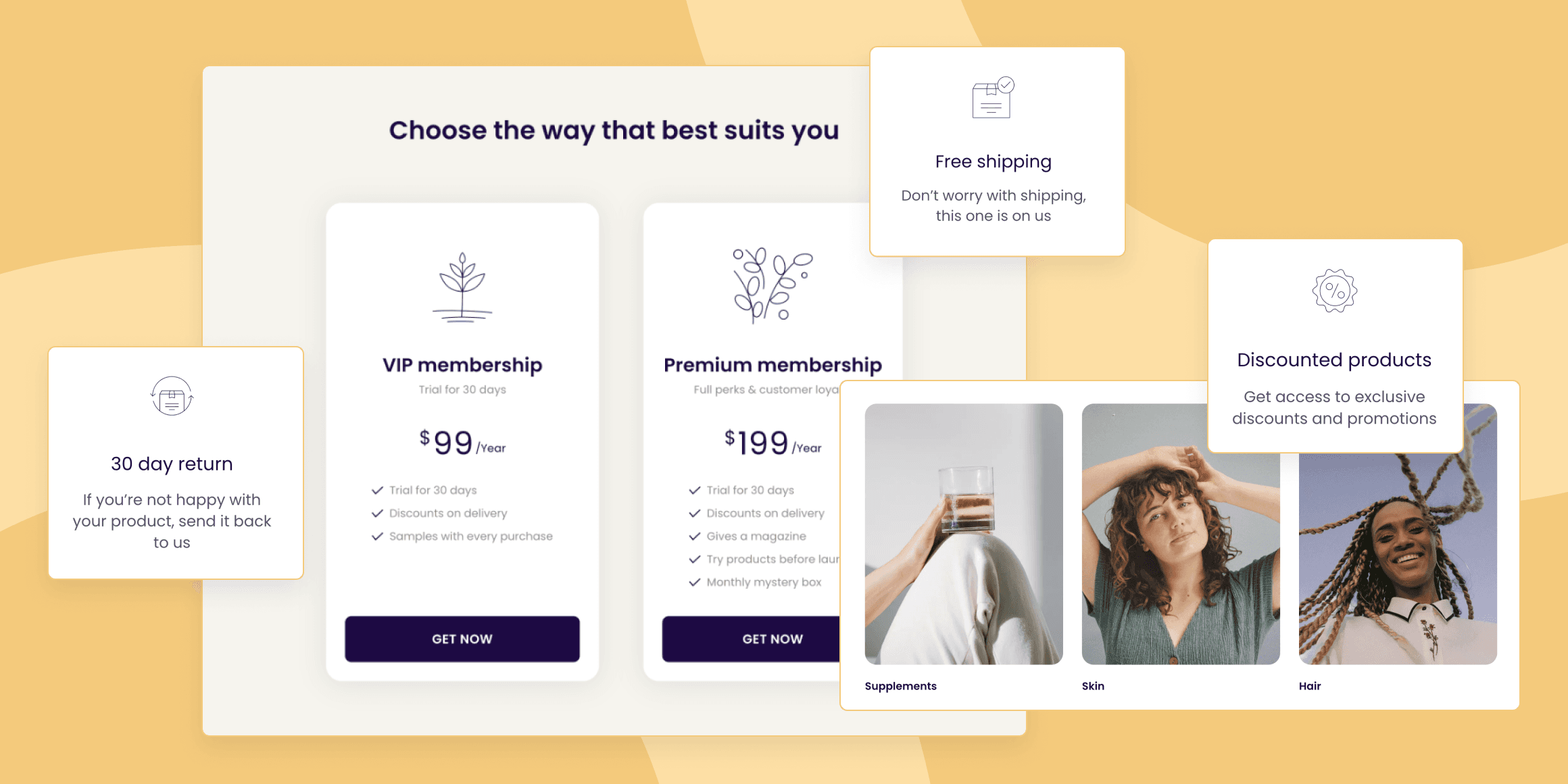 Take subscriptions to the next level
We're making it easier than ever to manage subscriptions.
Offer your customers exactly what they want with as many frequencies and subscription types as you'd like (weekly, monthly, yearly or custom – it's up to you).
Customers can log into the Customer Portal and make changes to their subscriptions directly, including pausing, skipping, and cancelling.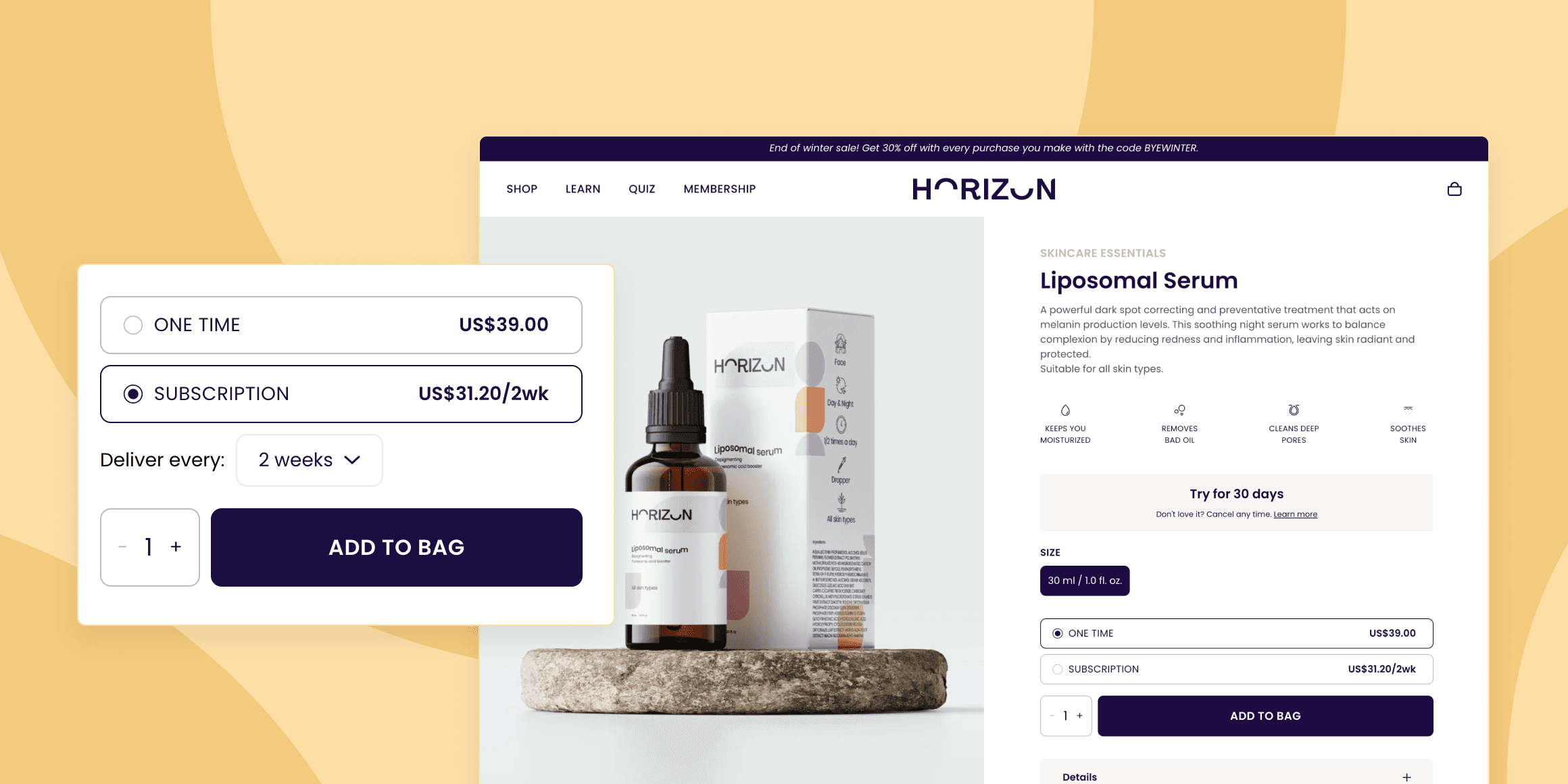 For Developers: Customize everything
Flexibility and customization are at the forefront of our minds at Swell, so we built Horizon on the most powerful React framework with the latest cutting-edge technology.
Built with Next.js, Horizon can be customized easily and extended endlessly to suit your business needs, while offering your customers a blazingly-fast ecommerce experience.
Horizon will:
Be developer-friendly, using the most popular React library.
Use cutting-edge technology and continually add new functionality, such as on-demand ISR
Use the Swell node library to write server-side logic within API routes.
Create webhooks on the Swell store backend which can trigger static re-renders for product content upon update.
At launch, you can host your Horizon store on Swell or your favorite hosting provider, including Vercel, Netlify, and more.
When is Horizon launching?
Horizon is set to launch in Q3, 2022.
In the mean time, we'd love you to explore our demo site and get as excited as we are about what's to come.
Join our mailing list
Get the latest from Swell,
right to your inbox