A boutique coffee chain keeping it all in sync
Lomi.cafe can now manage all their customers and offer tailored pricing through a single system in Swell, made possible by Ultro.
Industry
Food and beverage
Localization
Pricing in EUR
Tech stack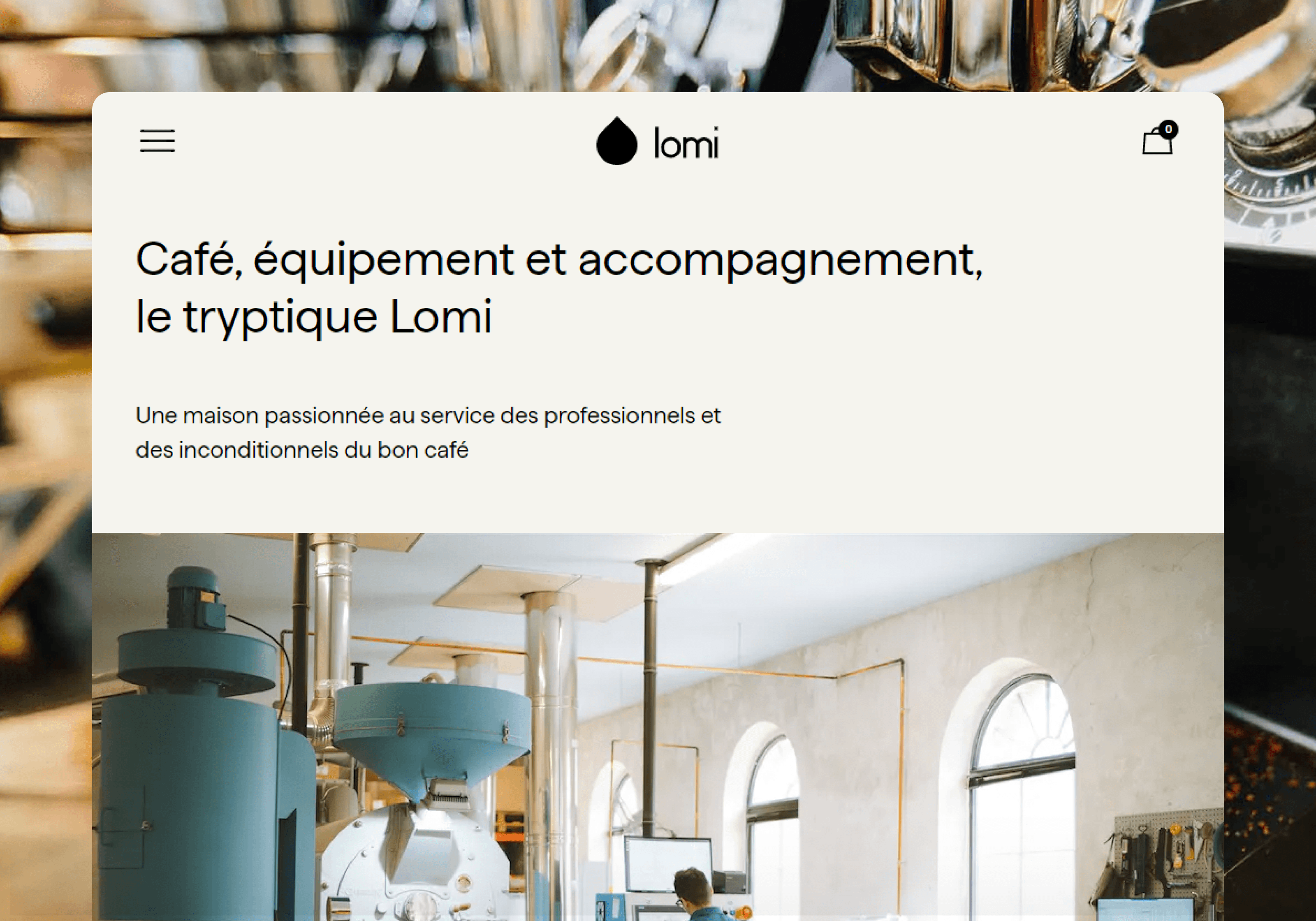 ❤️
Ultrō is a full-service digital agency that specializes in creating custom digital experiences, with offices across France. They do web design, app development, search engine optimization, content marketing, and more. Their team of experienced professionals work together to craft unique solutions tailored to each client's needs.
They are passionate about creating experiences that are both beautiful and effective. They also work with the latest headless commerce technologies to build safer, more flexible, and faster sites.
About
Lomi Cafe is a coffee roaster that brings specialty coffee to high end french restaurants and hotels that share the same ethos: quality, service, and art of living. They also offer hands-on training for coffee enthusiasts and industry professionals.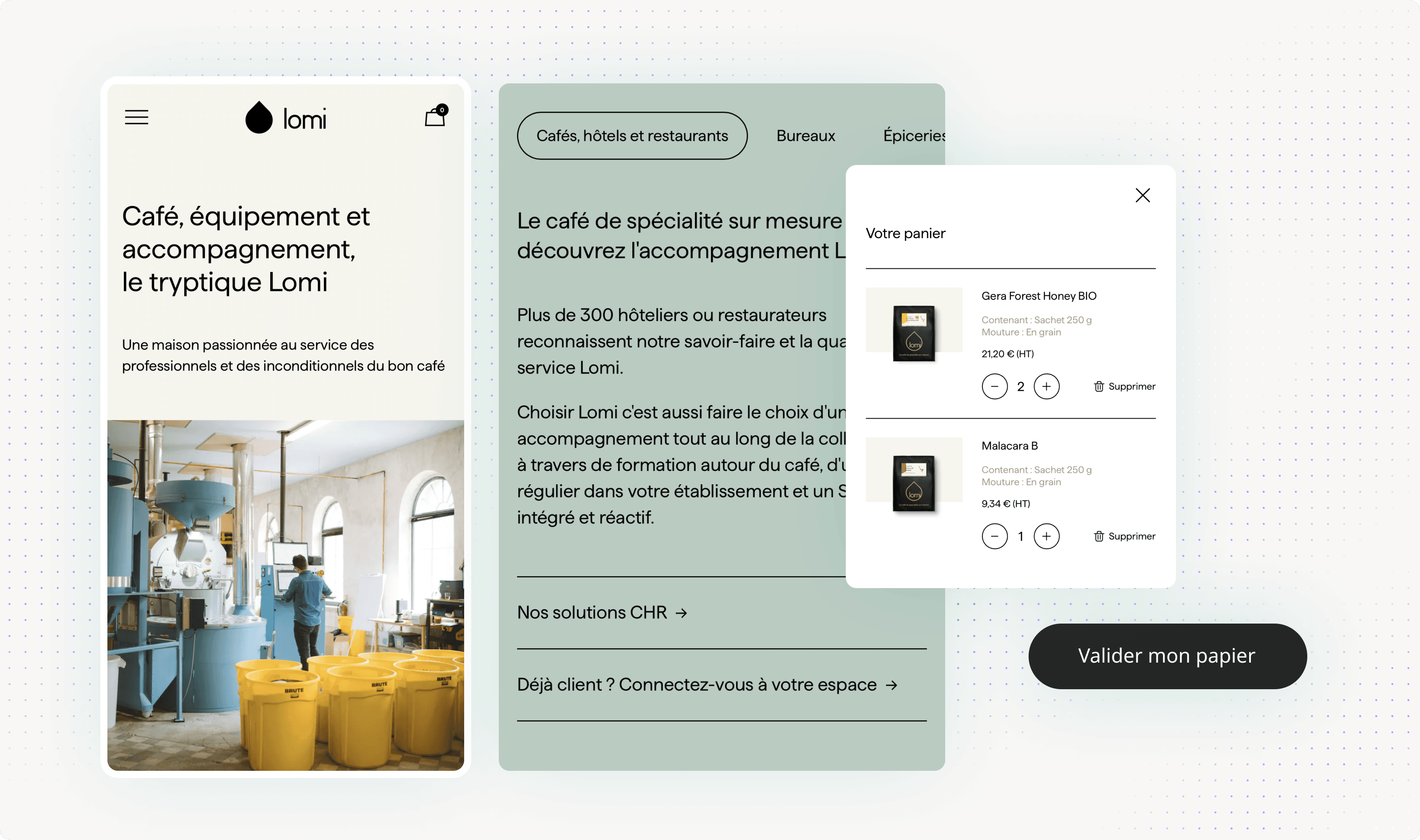 Challenges
Lomi.cafe wholesales coffee beans to establishments ranging from small bars and coffee shops to Michelin star restaurants and boutique hotels. In addition to their B2B operation, they also wanted to offer retail sales and subscriptions from a single backend system. However, it was difficult to find the right architecture and ecommerce platform to meet their needs.
For B2C, Lomi.cafe was using Shopify, and didn't have any ecommerce solution for B2B. They were using Sage ERP, which did not have a web service and was not integrated with any other software. Consequently, communicating with the ERP system was challenging, and Lomi.cafe had to resort to using WhatsApp to receive orders from customers. The majority of their orders were placed via telephone and email.
Ultrō provided digital architecture consultancy for Lomi.cafe, evaluating CRM, ecommerce, and shipping to offer various solutions for improvement. They suggested a headless strategy for ecommerce and compared various platforms for functionality, features, and price. During this process, they discovered Swell.
Solution
With the new system in place, Lomi.cafe is able to manage all their customers without relying on other platforms. They can now offer specific pricing to each business seamlessly, without any inconvenience. All customer management can now be done under one single system.
Swell order webhooks import data into Sendcloud, and a scheduled task performs a sync every five minutes with Sage ERP. Invoices are synced everyday into a MongoDB database to provide secure download links for PDFs.
Easy custom fields and models set up
Lomi.cafe uses custom models and fields extensively to apply various rules for products sold, catering to hotels, restaurants, and offices. They can be easily set up through Swell's dashboard without a back-end developer.
Powerful API
Swell's API system is powerful and flexible, striking a balance between growth and security. This allows for quick implementation without any adverse effects. Unlike other platforms, such as Salesforce Commerce, Swell does not require extensive setup procedures with multiple layers of entry barriers, making it more user-friendly.
SDKs and hosted checkout
Using Swell's SDKs and hosted checkout system enabled Lomi.cafe to avoid the hassle of dealing with payment security constraints. This also contributed to faster development times and reduced costs.
Integrate easily with other tools
Through Swell's API, Ultrō was able to integrate a node.js application that imports user information, inventory, and prices. They also use it to export orders to SendCloud and a local bike delivery service.
Beautiful design and experience
Through Swell's beautiful admin dashboard, and its potential for expandability, Ultrō was able to build a personalized experience for Lomi.cafe without the need of a back-end developer.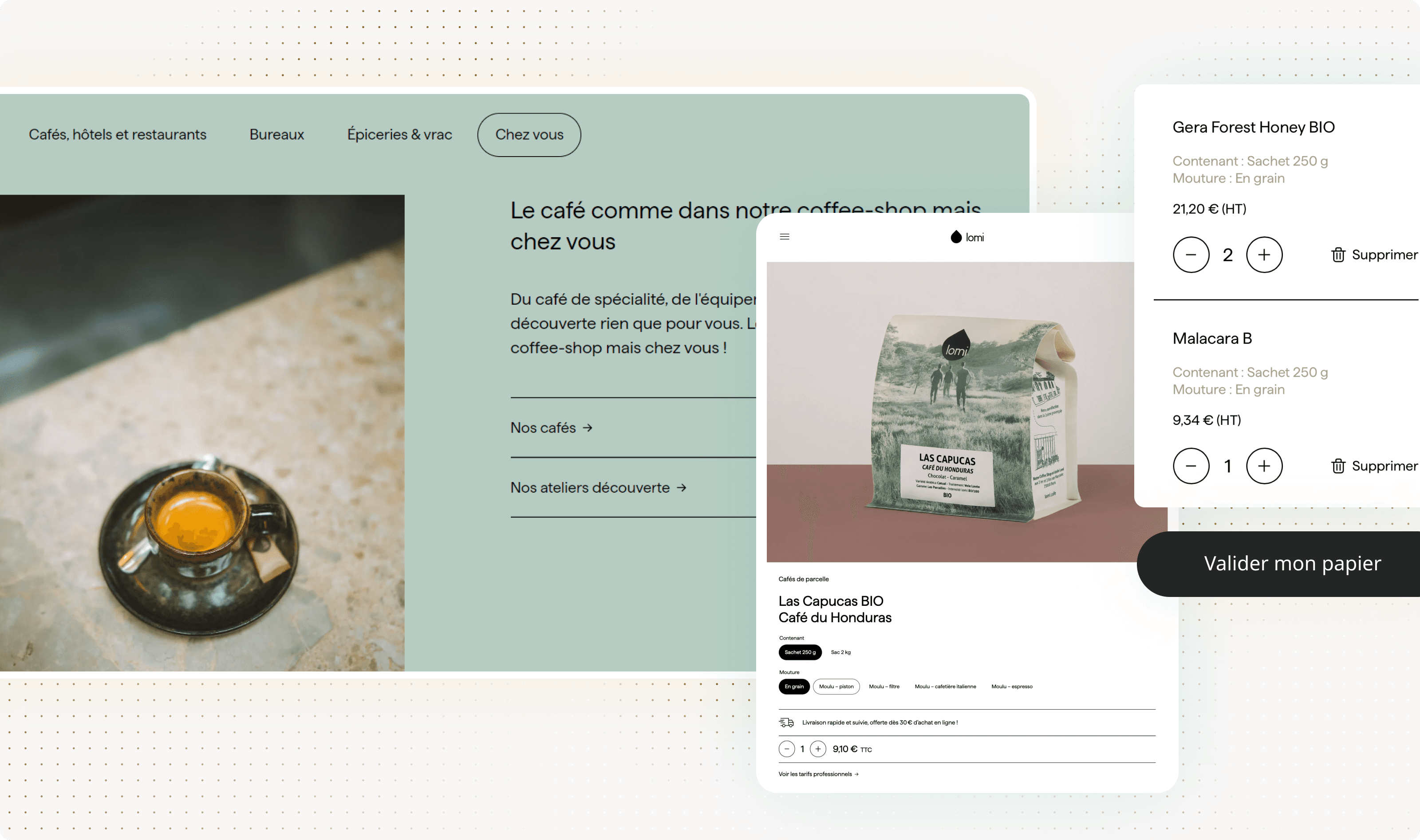 We never had such a quick way to deliver features to our clients. Swell is very powerful—it is one of the best platforms we've used.
Antoine Caillet, Founder/Manager at Ultrō