Delivering efficiency for a sustainable food startup
With help from YYT and Swell, In Good Company is now capable of delivering high-quality meals while efficiently managing multiple orders. By automating the uploading of their delivery data and eliminating the need for spreadsheets, they have streamlined their delivery operations and saved hundreds of hours.
Markets
San Diego and Los Angeles, US
Localization
Pricing in USD
Tech stack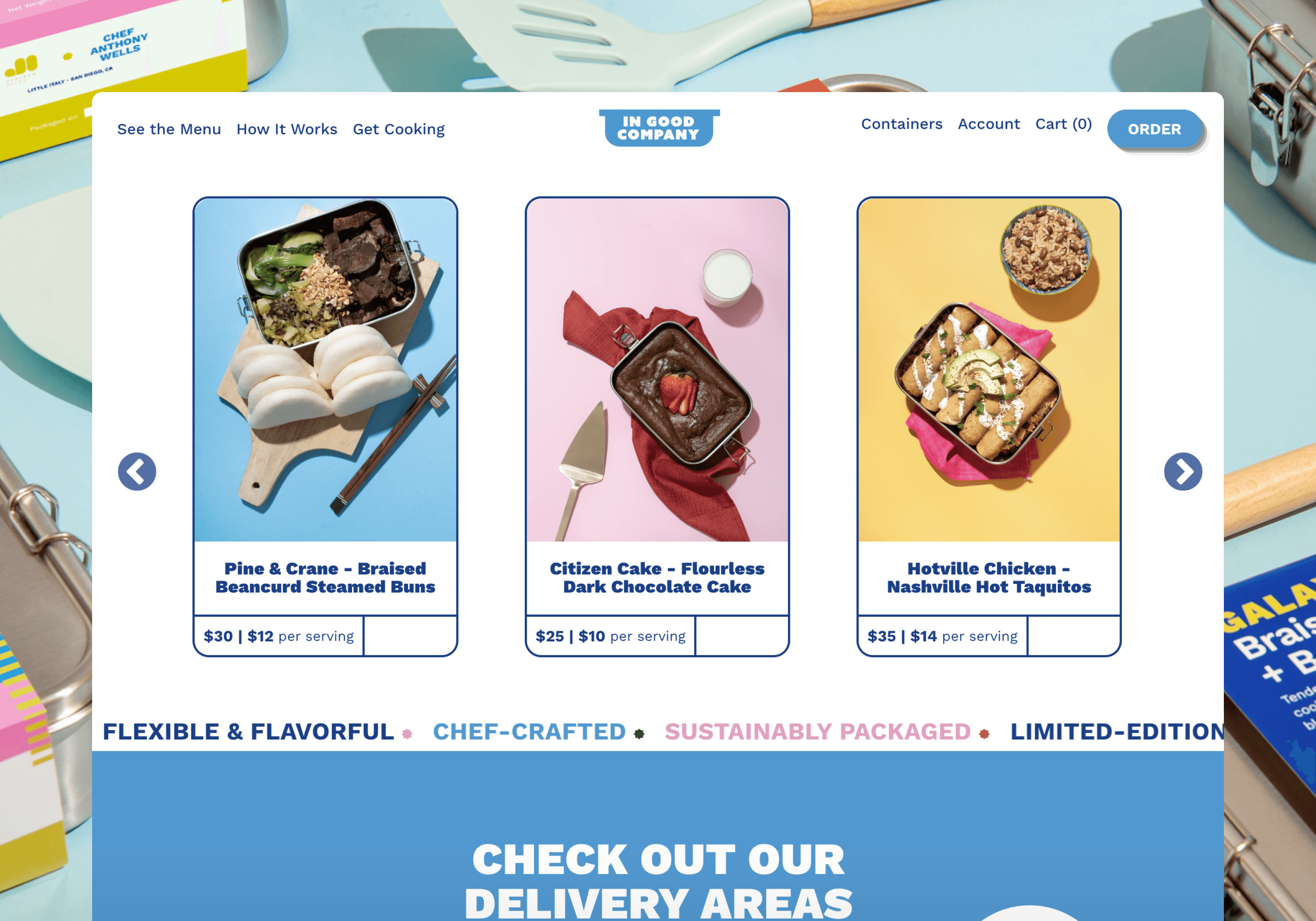 ❤️
YYT.dev is an ecommerce agency based in the UK, with clients in the US and Europe. They're focused on delivering engaging experiences for online brands through technology and innovation.
About
In Good Company (IGC) is a US-based meal delivery service offering flash frozen, ready-to-eat dishes that don't skimp on taste or nutrition.
Partnering with local chefs and restaurants (some with Michelin stars), they source high-quality ingredients from nearby producers to create a culinarily diverse menu that changes with the seasons and caters to various dietary preferences.
IGC aims to provide convenient and ethical meal options for busy food lovers that support local businesses and promote a healthy lifestyle. Orders are packed in reusable stainless steel containers that can be returned for future deliveries.
Challenges
IGC started out using Squarespace for their website and ordering system. As their business grew, they realized that the platform's ecommerce capabilities and customization options were too limited to meet their unique operational needs.
One of the key requirements was being able to bill and fulfill subscription orders separately, which isn't possible using Squarespace's ecommerce features.
Additionally, they wanted to display custom content on product pages like recipes and nutritional data, and charge customers for unreturned containers after a certain amount of time had passed.
As a result of their growth and desire for a platform that could more efficiently meet their specific ecommerce requirements, Swell connected them with YYT to build out the perfect solution.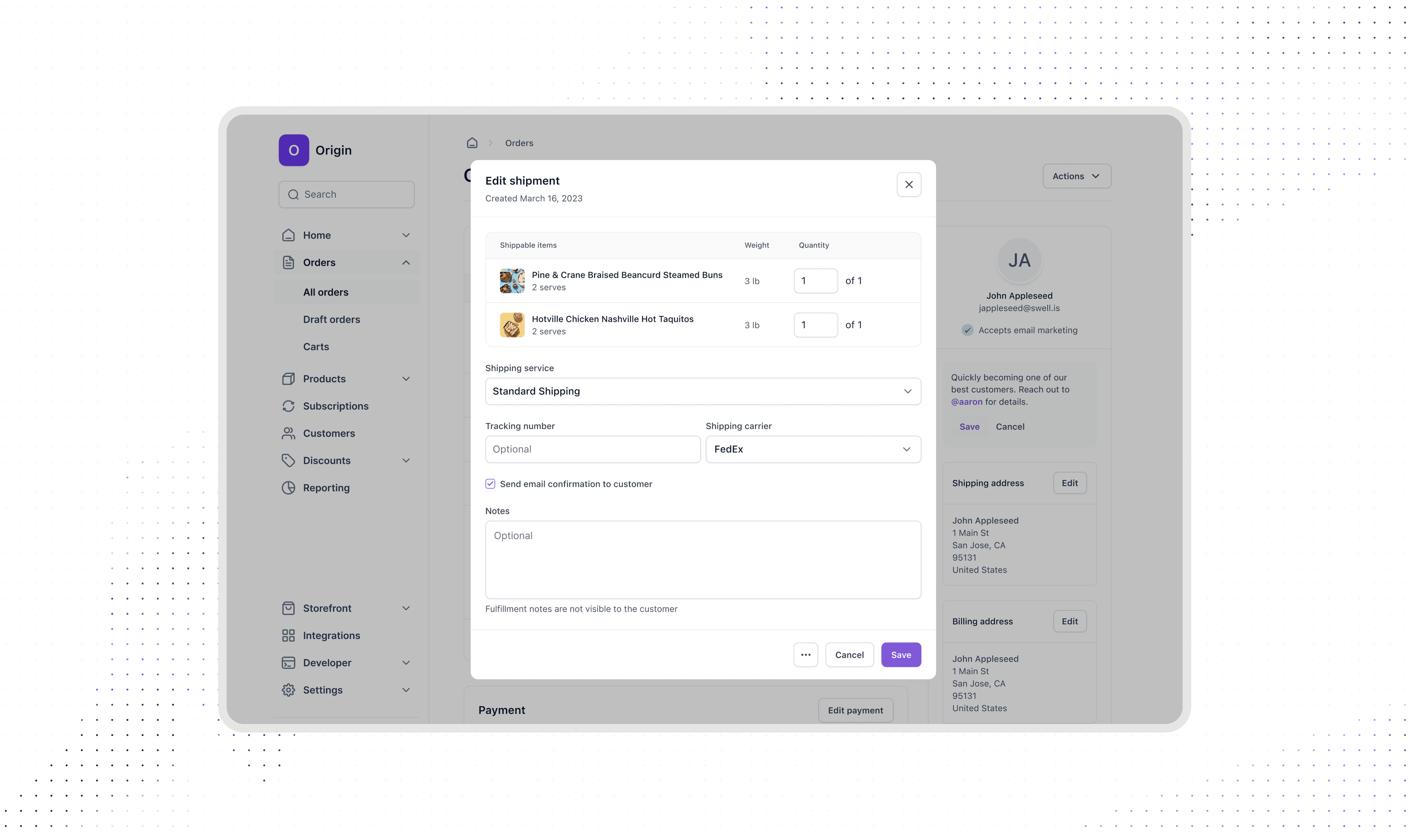 Solution
By utilizing Swell, In Good Company has been able to streamline their delivery operations by automating the upload of their delivery data to OptimoRoute, a delivery planner and route optimizer. Additionally, Swell enables them to charge customers for unreturned containers, creating a new revenue stream to support their sustainable business model. They have saved hundreds of work hours that were previously spent managing everything manually with spreadsheets.
Rich product detail page content
For user-facing content, they integrated Contentful's robust CMS functionality with Swell's custom fields to display chef and restaurant profiles, recipes, and nutritional details on each product, allowing them to provide customers with more comprehensive information.
Custom business logic
Using webhooks triggered by store events, IGC integrated microservices to handle extra order fulfillment, inventory management, and billing tasks outside the regular subscription order logic built into Swell.
Data synchronization
Swell's data models can be extensively customized to accommodate various business processes. In IGC's case, they added objects that mirrored and connected with OptimoRoute to streamline their drivers and delivery management operations.
Separate billing and fulfillment
Swell's built-in subscription functionality allows for separate billing and fulfillment schedules, which allows IGC to charge customers before ordering ingredients, then fulfilling orders and sending out delivery notifications when they're prepped and ready to be loaded into a van.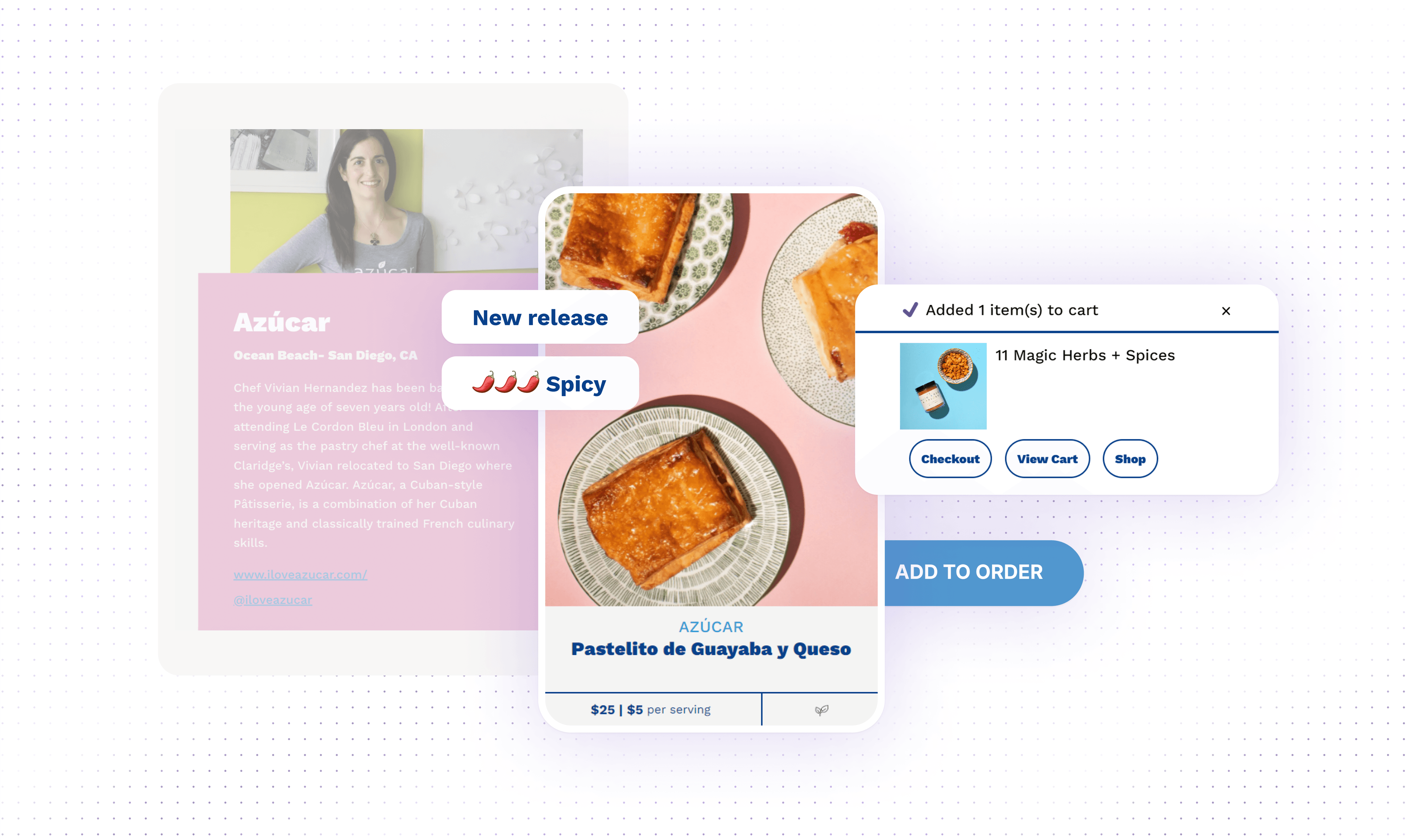 One of the biggest advantages of Swell is the ability to manage customer accounts. You can create an account via the API, manage your account, and do whatever you need very easily without too much effort as a developer.
Jonathan Chikly, Founder & Tech Lead at YYT