Headless Commerce Summit
Swell is a future-proof commerce backend for developers to easily create unique, performant shopping experiences with your favorite JAMstack tooling.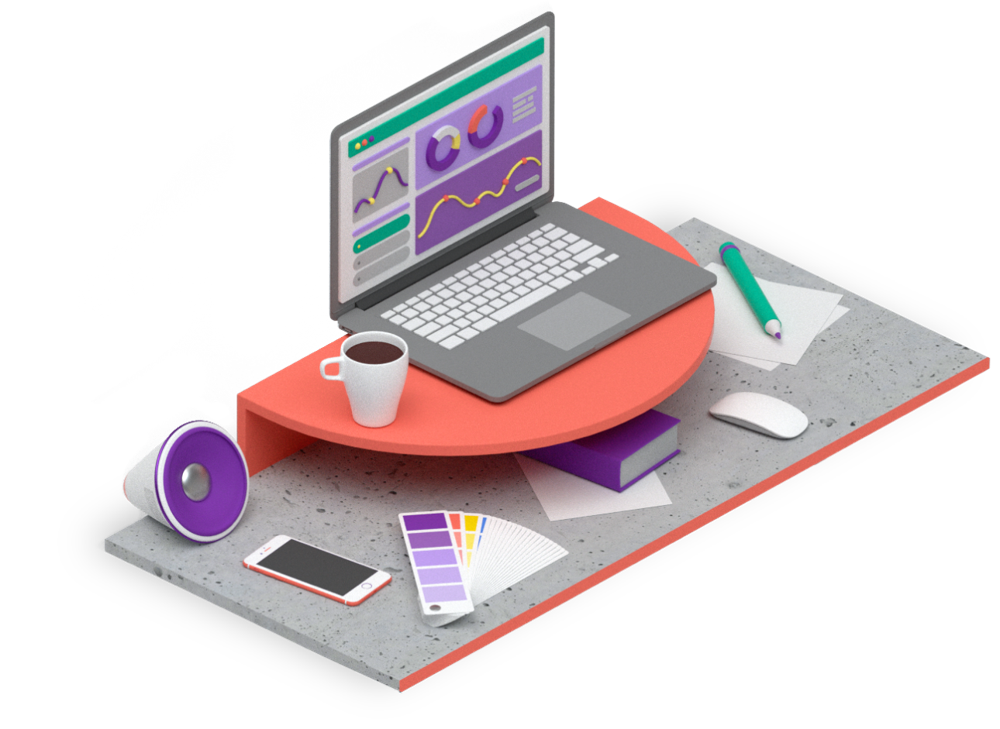 Powerful features
Complex product modelling
Unlimited products and variants
Multi-language and multi-currency
Multiple coupons and promotions
Physical, virtual, and bundle products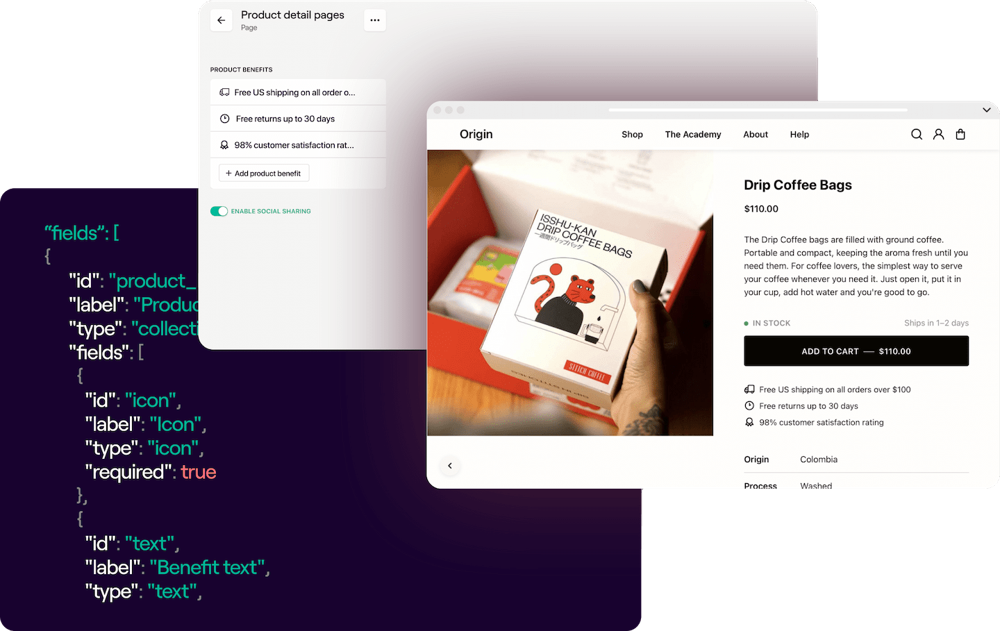 Custom models
Extend Swell's standard models and create your own via API or the dashboard editor.
View standard data models and add custom fields
Create new content models with nested field structures
View the JSON representation of any model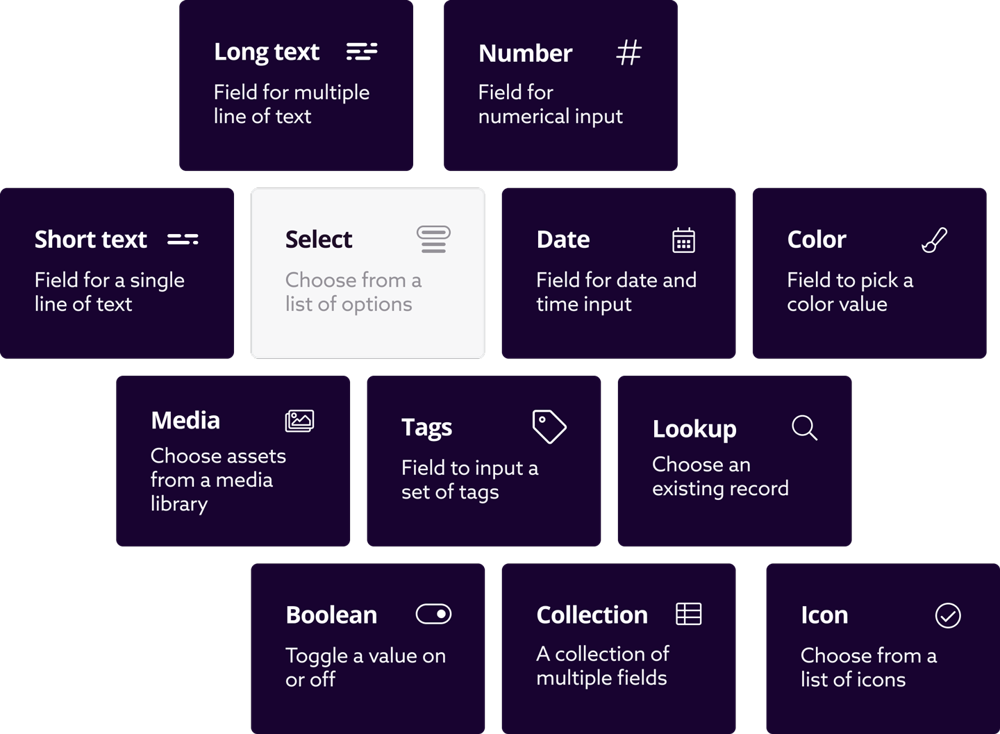 Custom fields
Model content and business data together.
10+ field types, including relational and collection fields
Supports localized content for text fields
Set validation rules for the field like required, unique, and character count limits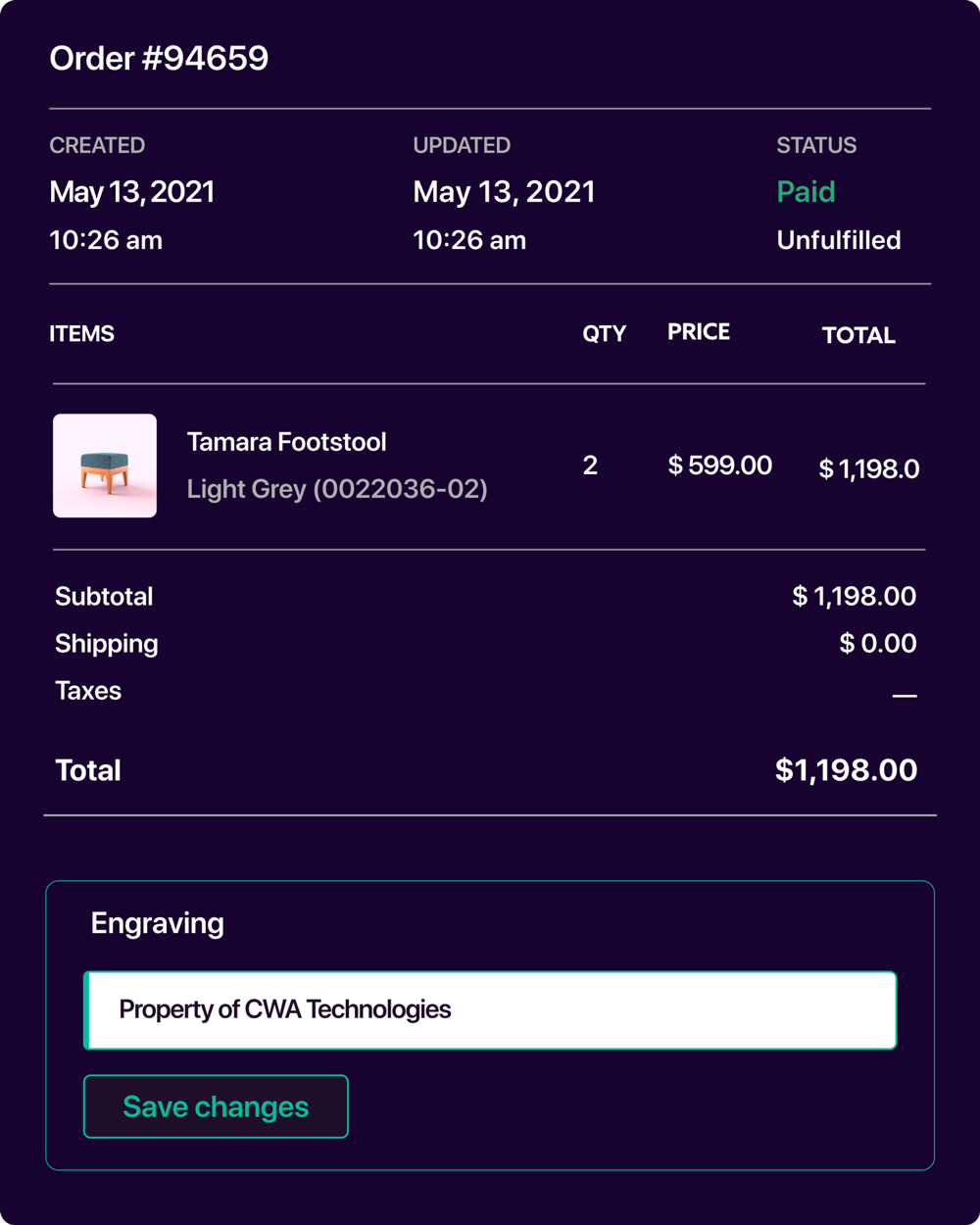 Put fields (almost) anywhere
Once you've added fields to standard models, you can edit them with the rest of your data.
Preview and tweak the field's input interface
Assign locations in the dashboard to display custom fields for admins to edit
Add custom fields to standard models like orders, customers, products, and more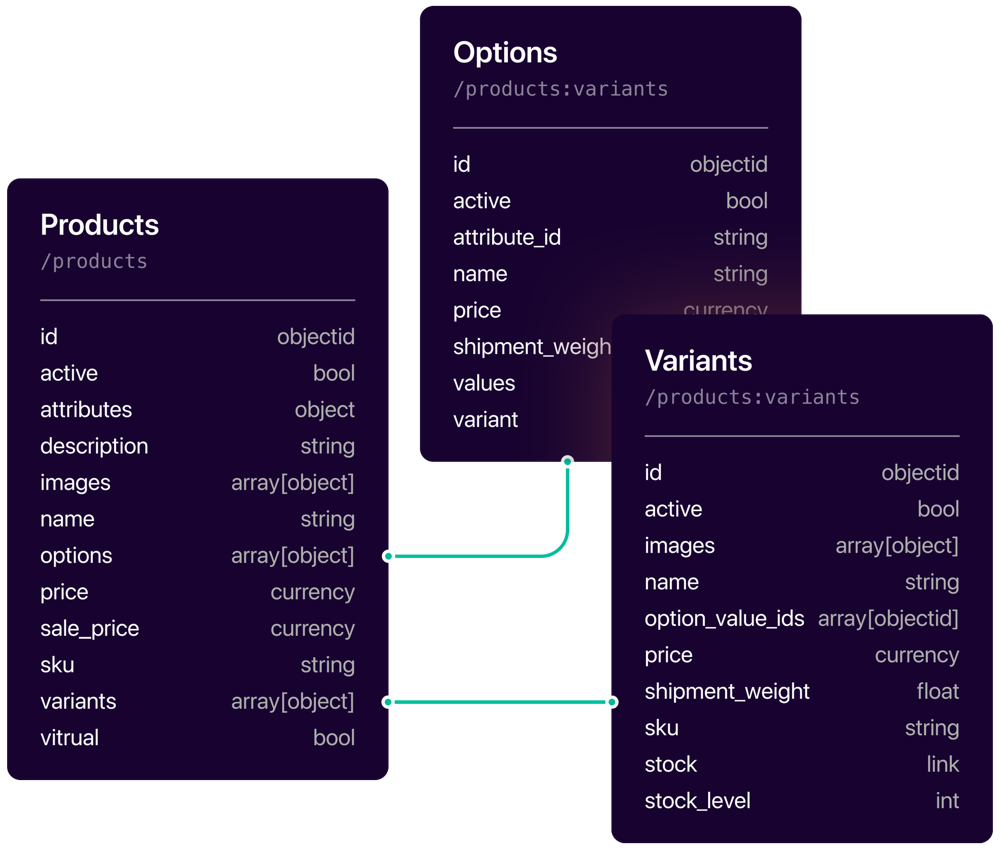 Model explorer
A new visualization tool that enables you to get the most out of Swell's data models.
View, organize, and interact with your data models
Search for models, fields, and relationships (edges) between models
Click on an object or field to see a JSON representation
Displays standard and custom models
Backend API
Node.js SDK with built-in caching
Full CRUD capabilities for all models
Auth with secret key for server-side use
Storefront API
Perfect for JAMstack storefronts
Auth with public key for client-side use
Prebuilt headless storefronts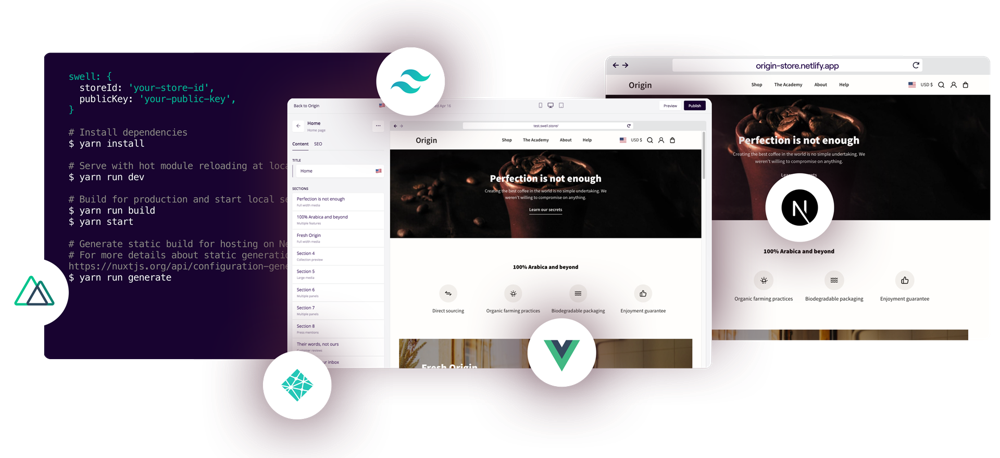 Full stack JS apps designed for different business models, fully integrated with our visual editor. They enable non-technical users to start selling right away, or serve as starting point for developers and agencies to build more customized solutions with.
Use our storefront apps as a base for implementing custom functionality
Implements consistent patterns for state management, data fetching, and handling settings from the visual editor
Host with Swell or your preferred static hosting service
Coming up next:
More content management tools
Storefront apps for popular use cases